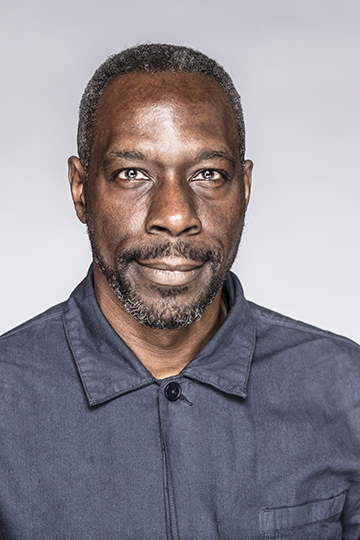 Gary Beadle
For the Royal Court: Sucker Punch, God's Second In Command.
Other theatre includes: Now We Are Here (Young Vic); Les Blancs, Black Poppies (National); Hapgood (Hampstead); The Whipping Man (Theatre Royal, Plymouth); The Rise & Shine of Comrade Fiasco (Gate); Skipping Rope, You Know Who You Are (Talawa), Banksy: The Room in the Elephant (Tobacco Factory/Edinburgh Festival Fringe/UK tour); Blue Remembered Hills (Chichester Festival); Family Man, Alterations (Theatre Royal Stratford East); Top Dog/Under Dog (Crucible, Sheffield); The Memory of Water (Watford Palace); Generations of the Dead in the Abyss of Coney Island Madness (Contact); Ticker Tape & V Signs (7:84); Welcome Home Jacko (BTC, New York); Moby Dick (Royal Exchange, Manchester); Club Mix (Riverside Studios).
Television includes: Silent Witness, Grantchester, Death In Paradise, The Interceptor, Doctors, Common Ground, Crime Stories, Hustle, Casualty, Kerrching, Little Britain, Holby City, EastEnders, Family Affairs, The Bill, Absolutely Fabulous, Born to Run, Glam Metal Detectives, Shall I Be Mother, Murphy's Mob, The Lenny Henry Show, Honeymoon, Just Like Mohicans, Club Mix, Radical Chambers, I Love Keith Allen, Making Out, Crying Game, Wail of the Banshee, Space Virgins From Planet Sex Queen of the Wild, The Detectives.
Film includes: In the Heart of the Sea, Cockneys vs Zombies, 'Til Death Us Do Part, Wit, The Imitators, Driven, Memoirs of a Survivor, Fords on Water, Absolute Beginners, Playing Away, Cresta Run, White Mischief.