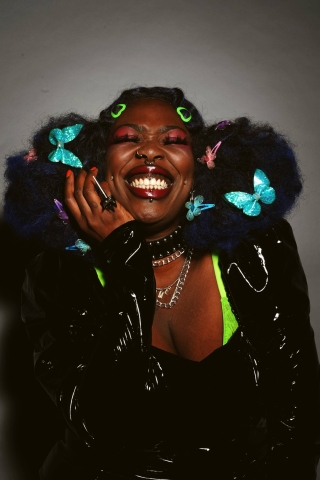 Mwice Kavindele as Sadie Sinner The Songbird (she/her)
Mwice Kavindele is the artist behind Sadie Sinner The Songbird, and she is a creative force! Founder and curator of The Cocoa Butter Club, Sadie performs a seamless repertoire bursting with the RnB, Blues, Jazz, Motown, Funk and Neo-soul that raised her. Sadie brings entire rooms to their feet- her vocals and vibe, compelling them to dance the night away!
Mwice's legacy is creating productions to decolonise performance spaces and showcase and celebrate performers of colour. She also facilitates workshops and university lectures about reclaiming and redistributing the narrative of racially, gender and sexuality othered bodies.
Instagram: @sadiesinner