A Chichester Festival Theatre Production
Crave (Livestream)
"Here I am, once again, here I am, here I am, in the darkness, once again"
In a damaged world, four characters search for the light.
Angry, funny, defiant, kind and cruel, Crave is a deeply personal meditation on the meaning of love.
From 31 Oct, a new production of Sarah Kane's seminal play will be live streamed from Chichester Festival Theatre for eight performances, in partnership with the Royal Court Theatre.
Performed by Erin Doherty, Alfred Enoch, Wendy Kweh and Jonathan Slinger, this unique production will feature a sensory sound and videoscape created by director Tinuke Craig, designer Alex Lowde, lighting designer Joshua Pharo, film designer Ravi Deepres and composer Anna Clock; with movement by Jenny Ogilvie.
Sarah Kane is considered to be one of the most influential playwrights of the 20th century. She came to prominence in 1995 when her first play Blasted opened in the Jerwood Theatre Upstairs at the Royal Court. Crave premiered in August 1998 at the Traverse Theatre in Edinburgh.
Live streaming tickets are priced £10, £15 or £20. Everyone will get the same view regardless of which ticket they buy, however we're asking you to consider paying what you normally would for a night at the theatre. Ticket sales will  support Chichester Festival Theatre and, as a partner on the  project, the Royal Court will also a receive a portion of the income from all tickets booked through this page, helping both venues to continue to produce creatively ambitious, world-class theatre and connect with our communities.
It's possible for a group to watch together on just one purchased ticket but, if you feel able, please consider buying multiple live stream tickets if more than one person is watching.
Please note, once live stream tickets are purchased you will be sent confirmation of your booking by Chichester Festival Theatre; they will then be in touch in advance of the event with full details on how to join the performance online.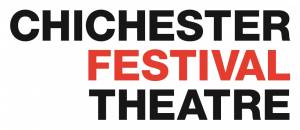 At Home
Please note, the booking process will take you to the Chichester Festival Theatre website.
Book Now
The live stream on 7 November at 5pm has the option of captions.
Age Guidance 16+
Running Time Approx 50 minutes (no interval)
Contains strong language