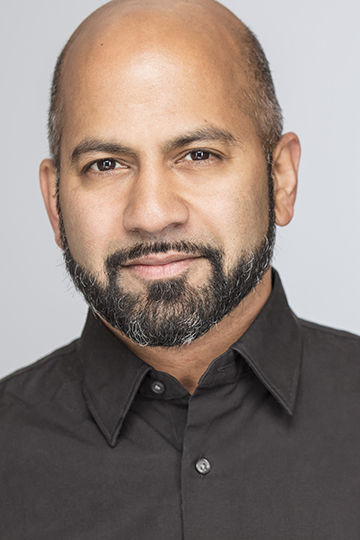 Ajay Naidu
Theatre includes: Indian Ink (Roundabout, NYC); The Master & Margarita, Measure for Measure (Complicite/UK & international tour); The Little Flower of East Orange (Public, NYC); The Resistible Rise of Arturo Ui (National Actor's Theatre, NYC); Darwaza (Labrynth, NYC); Everyman (Steppenwolf, Chicago).
Television includes: Friends from College, World's End, Odd Mom Out, Blindspot, Manhattan Love Story, Deadbeat, The Ajay Show, Bored to Death, Mercy, Kings, 30 Rock, Cop House, The Jury, Monk, The West Wing, Gene Pool, The Sopranos.
Film includes: Boy Boy Girl Girl, Crazy Famous, Lost Cat Corona, Gods Behaving Badly, 3 Days of Normal, Ashes, Pia, Today's Special, Falling Up, Stream, The Hungry Ghosts, Hotel for Dogs, Righteous Kill, The Wrestler, The Accidental Husband, Lions of Punjab Presents, Hiding Divya, The War Within, The Honeymooners, Alchemy, Waterborne, 212, Perception, Bad Santa, Scary Movie 3, Justice, The Cat in the Hat, The Guru, K-PAX, Hannibal, Requiem For a Dream, Chutney Popcorn, Office Space, Scotch & Milk, Pi, Suburbia.
Awards include: London Asian Film Festival Award for Best Actor (Ashes).