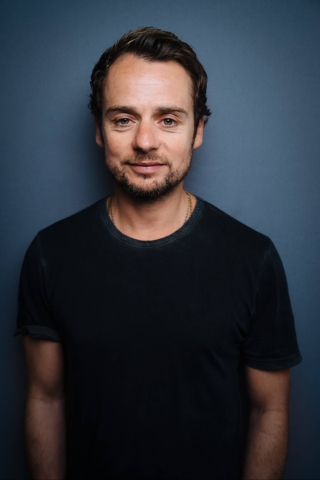 Alex Waldmann
Theatre includes: The Fever Syndrome (Hampstead); The Mikvah Project, Widowers' Houses (Orange Tree); Youth Without God (Coronet); Julius Caesar, All's Well That Ends Well, As You Like It, Hamlet, A Soldier in Every Son, Richard III (RSC); All My Sons, Wars of the Roses (Rose); King John (Globe) In The Night Time Before the Sun Rises, Big Love (Gate); King John, Knight of the Burning Pestle, Duchess of Malfi (Globe, Sam Wanamaker); Jonah and Otto (Park); The Holy Rosenbergs (National); Speechless (Shared Experience); Rope (Almeida); Shraddha (Soho); Hamlet, Twelfth Night (Donmar West End); Troilus and Cressida (Cheek by Jowl); Angry Young Man (Trafalgar Studios); Hobson's Choice (Chichester Festival Theatre); Waltz of the Toreadors (Chichester Minerva Theatre); Macbeth (West Yorkshire Playhouse); Romeo and Juliet (Birmingham Rep); Angry Young Man (Battersea Arts Centre); Hortensia and the Museum of Dreams (Finborough); Fishbowl (Theatre503).
Television includes: Father Brown, Call the Midwife, Strike Back 7, Humans, Shakespeare Live, Duchess of Malfi, The Nightwatch, Psychoville, First Light.
Radio includes: Turgenev's First Love, Remorse, Three Sisters, The Talisman, Macbeth, The Once and Future King, Julie, August 1914, The Stuarts, The Eustace Diamonds, The Spy.