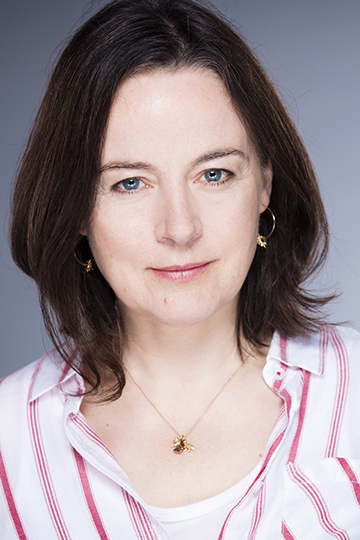 Amanda Drew
For the Royal Court: Love & Information, The Stone, Faces in the Crowd, The Ugly One, Mr Kolpert, The Libertine, The Man of Mode (& Out of Joint), Enron (& West End).
Other theatre Includes: The Father (& Tour), Butley, Blithe Spirit, Otherwise Engaged (West End); Three Days in the Country, The Curious Incident of the Dog in the Night-Time, John Gabriel
Borkman (& West End); The Way of The World, Hove (National); The Events, Illusions (ATC); A Streetcar Named Desire (Liverpool Everyman); House of Games, Parlour Song, A Chain Play,
Enemies, Dona Rosita The Spinster (Almeida); Play (BAC); 100 (International Tour); Damages (Bush); Madame Bovary, Breakfast With Emma, The House of Bernarda Alba (Shared Experience); Eastward, Ho!, The Malcontent, The Roman Actor, Jubilee, Love in a Wood (RSC); Top Girls (New Vic); The School of Night (Chichester Festival); The Good Times Are Coming (Old Red Lion).
Film includes: Jerusalem, The Other Man, Mrs
Dalloway.
Television includes: Broadchurch, The Passing Bells, New Tricks, Life of Crime, Southcliffe, Silent
Witness, Switch, Midsomer Murders, Holby Blue, EastEnders, Golden Hour, The Bill, Men Behaving Badly.