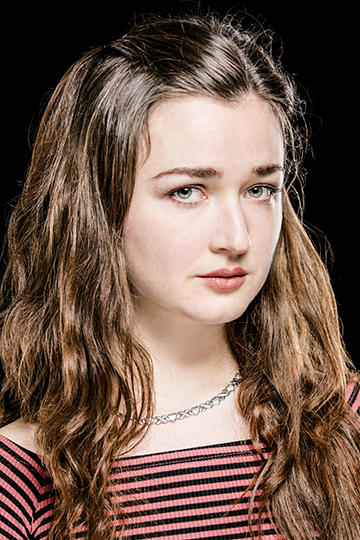 Amy Molloy
For the Royal Court: Cyprus Avenue (& Abbey, Dublin/Public, NYC).
Other theatre includes: Eliza's Adventures in the Uncanny Valley (Pan Pan/Dublin Theatre Festival); Into the Numbers, Over the Bridge (Finborough); John Gabriel Borkman (Abbey, Dublin/BAM, NYC); Tea Set (Pleasance Courtyard, Edinburgh Festival Fringe); Disco Pigs (Young Vic/UK & Ireland tour); Playhouse Creatures (Bruiser/MAC, Belfast/Ireland tour); Rock Paper Scissors (Brockley Jack Studio); Tejas Verdes, Villa/Chilean Trilogy (& MAC, Belfast), Black Milk (Prime Cut); My Cousin Rachel (Gate, Dublin); Big Maggie (Druid); Belfast Girls (King's Head); Lieutenant of Inishmore (Curve, Leicester); Kitty & Damnation (Lion & Unicorn); Once a Catholic (Gatehouse); Come On Over (Tristan Bates).
Television includes: The Fall, Call the Midwife.
Film includes: Animals, '71, The Sea, Black Ice, Bound, HomeGirl.