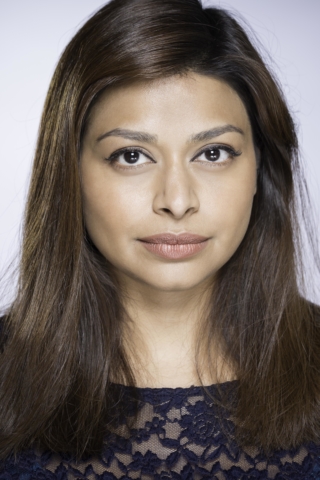 AYESHA DHARKER
FOR THE ROYAL COURT: Disconnect.
OTHER THEATRE INCLUDES: Arabian Nights (RSC); Dr Faustus (Bristol Old Vic); Bombay Dreams (West
End/Broadway); The Ramayana (National/Birmingham Rep); Final Solutions (NCPA).
TELEVISION INCLUDES: The Indian Doctor, Coronation Street, Doctor Who, The Commander, Bodies, Waking
the Dead, Life Isn't All Ha Ha Hee Hee, Cutting It, Doctors, The House Across the Street, Mysteries of the
Dark Jungle.
FILM INCLUDES: Mad, Sad & Bad, Mumbai Chaka Chak, Red Alert, Loins of Punjab Presents, Outsourced, Mistress
of Spices, Colour Me Kubrick, Mystic Masseur, Anita & Me, Star Wars Episode II: Attack of the Clones,
Arabian Nights, The Terrorist, Split Wide Open, Saaz, City of Joy, Manika Une Vie Plus Tard, The Lady Behaves,
Hideous Man, Jubilee, Little Crackers.
RADIO INCLUDES: A Suitable Boy, Pather Panchali.
AWARDS INCLUDE: Cairo International Film Festival Award for Best Artistic Contribution by an Actress
(The Terrorist).