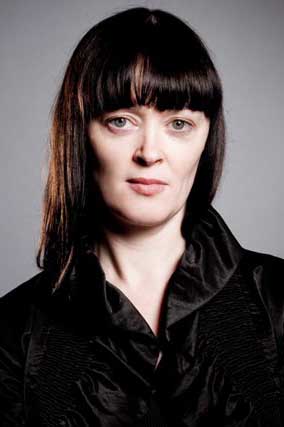 BRONAGH GALLAGHER
FOR THE ROYAL COURT: Dublin Carol, Portia Coughlan (with Abbey Theatre, Dublin).
OTHER THEATRE INCLUDES: Every Good Boy Deserves Favour, Warhorse (National); Light, Street of Crocodiles (Complicite); The Rocky Horror PictureShow (SFX Centre Dublin); Caucasian Chalk Circle (Complicite/National/tour); The Iceman Cometh, A Crucial Week in the Life of a Grocer's Assistant, A Patriot Game (Abbey Theatre, Dublin).
TELEVISION INCLUDES: The Other Child, Pram Face, Field of Blood, The Accused, The Peter Serafinowicz Show, The Street, The Bill, Holby City, Poirot, Red and Blue, Sinners, The Fitz, Déjà vu, Cry Woolf, The Shadow of a Gunman, Ruffian Hearts, Over the Rainbow, You, Me and Marley, Flash McVeigh, Island of Strangers, Dear Sarah.
FILM INCLUDES: Albert Nobbs, Tamara Drewe, Sherlock Holmes, The Big I Am, Last Chance Harvey, Faintheart, Lecture 21, 13, Middletown, Tara Road, Tristan and Isolde, Spin the Bottle, Skagarrak, Thunderpants, Star Wars: The Phantom Menace, Divorcing Jack, Painted Angels, Pulp Fiction, Mary Reilly, The Commitments, This Year's Love, Thanks for the Memories, The Most Fertile Man in Ireland.