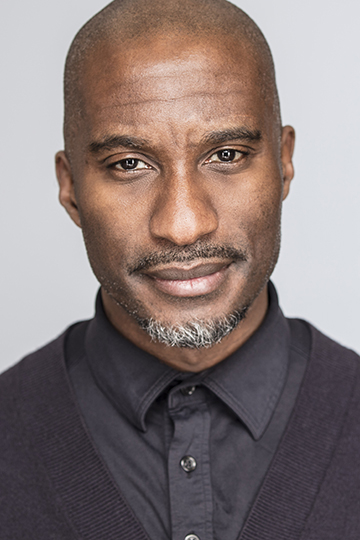 Clint Dyer
As director for the Royal Court: The Westbridge.
As performer, theatre incudes: Ma Rainey's Black Bottom (National); The Royale, Perseverance Drive, Carpet & Pony & A Monkey (Bush); Sus (Young Vic/UK tour); Michael X (Eclipse/Tabernacle); Big White Fog (Almeida); Black Dove, Only A Complaint (Old Red Lion); Romeo & Juliet (Globe); Skaville (Cockpit/Soho); It's A Big Shame, Citizen Kane, Minors On Minors (Theatre Royal Stratford East); Taking Liberties (Hackney Empire); Safe in Our Hands (Belgrade); Hanging the President (& Traverse), Heaven & Earth (BAC); Unda'mi Nose (Umoja); No More Sitting On The Old School Bench (Queen's, Hornchurch).
As performer, television includes: M.I. High, Hope Springs, Fallout, Trial & Retribution, Dalziel & Pascoe, The Inspector Lynley Mysteries, Holby City, The Bill, The Commander, The Smoking Room, 'Orrible, Lock Stock, Skank, Douglas.
As performer, film includes: The Stoic, The Club, Mine, Montana, Arthur Christmas, Unknown White Male, SUS, Agora, Mr. Bean's Holiday, Love Me Still, La Piste, Sahara, Cherps, Out On A Limb, The Trail, Ice Cool Reception, Mr. In-Between, Soul Patrol,  Low Down, Tube Tales, Everybody Loves The Sunshine, Twenty Four Hours In London.
As performer, radio includes: Their Eyes Were Watching.