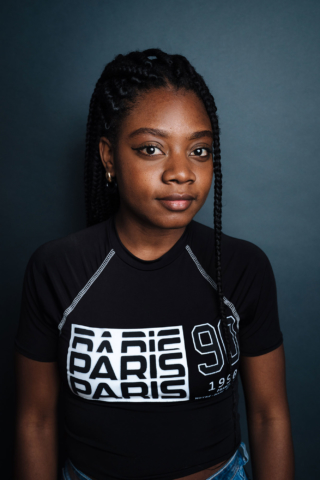 Danielle Vitalis
For the Royal Court: Primetime.
Other theatre includes: Don Juan In Soho (Playful Productions/Robert Fox Ltd); Every Coin (& Soho), A Raisin in the Sun, Girls Like That (Synergy); The Man Who Almost Killed Himself (Hibrow TV); Dancing Bears (& Latitude), Dream Pill (& Underbelly), Re-Charged, Charged – Dream Pill, Charged – Dancing Bears (& Soho) (Clean Break); White Something (Arcola). 
Television includes: Stath Lets Flats, The Windrush Monologues, Sliced, Lady Parts, Enterprice, Horrible Histories, Timewasters, Back, Outlaws, In The Flesh, Youngers, The Riots: In Their Own Words, La Boheme: BBC Blast At The Royal Opera House.
Film includes: Afro Punk Girl, Honeytrap, Attack the Block.
Radio includes: Anansi Boys, What Would Elizabeth Bennett Do?, Burning Up, The Burning Times.