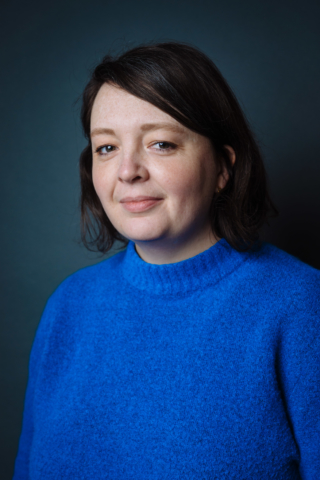 E.V. Crowe
For the Royal Court: The Sewing Group, Hero, Kin, The Unknown (The Site Programme); Sex, Collaboration (Open Court); One Runs The Other Doesn't (Theatre Local).
Other theatre includes: Brenda (HighTide/Yard); I Can Hear You (RSC); Virgin (nabokov/Watford Palace); Liar Liar (Unicorn); Young Pretender (nabokov/Edinburgh Festival Fringe); Doris Day, A Just Act (Clean Break/Soho).
Dance includes: Live Feed/I'm Going to Show You (Siobhan Davies Dance).
Television includes: Pig Life (from Snatches: Moments from 100 Years of Women's Lives), Glue, Coming Up: Big Girl.
Radio includes: How to Say Goodbye Properly, Cry Babies, I Confess.
Awards include: Imison Award for Best Radio Drama Script (How to Say Goodbye Properly).