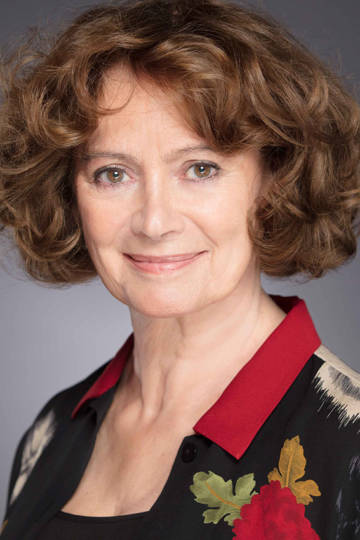 Francesca Annis
For the Royal Court: Blood.
Other Theatre includes: Versailles, Henry IV, The Vortex (Donmar); The Machine (MIF/NYC); Time & the Conways, A Month in the Country (National); Afterplay (& Sydney Festival), The Glass Menagerie (Gate, Dublin); Under Blue Sky, Ghosts (& Theatre Royal, Windsor), Epitaph for George Dillon, Lady Windermere's Fan (& Birmingham Rep), Mrs Klein (& National), Three Sisters, The Heretic, The Passion Flower Hotel (West End); Shoreditch Madonna (Soho); Hedda Gabler (Chichester Festival/UK tour); Hamlet (Almeida/Broadway); Romersholm (Young Vic); Sienna Red (Theatre Royal, Bath/UK tour); Troilus & Cressida, Romeo & Juliet, The Tempest, The Comedy of Errors, Measure for Measure (RSC); Arms & the Man (Theatre Royal, Windsor); Hamlet (Broadway/US tour).
Television includes: Home Fires, Loving Miss Hatto, Little House, Cranford, Miss Marple, Jane Eyre, Jericho, Copenhagen, Deceit, Wives & Daughters, Deadly Summer, Reckless, Tales from the Crypt, Dalziel & Pascoe, Doomsday Gun, Headhunters, A Haunting Harmony, Between the Lines, Weep No More My Lady, The Gravy Train Goes Fast, Parnell & the Englishwoman, Absolute Hell, Onassis: The Richest Man in the World, I'll Take A Manhattan, Inside Story, Magnum P.I., The Maze, Agatha Christie's Partners in Crime, Coming Out of the Ice, The Secret Adversary, Why Didn't They Ask Evans? Lillie, The Comedy of Errors, Stronger than the Sun, Madame Bovary, Edward the King, The Wood Demon, Thriller, Great Mysteries, A Pin to See the Peepshow, The Chinese Prime Minister, Heritage, The Family is a Vicious Circle, Home Sweet Honeycomb, The Explorer, No Hiding Place, Great Expectations, Girls in Uniform, The Saint, A View from the Bridge, Our Man at St. Marks, Alexander Graham Bell, Secret Agent, The Human Jungle, Old Soldiers, Dr. Finlay's Casebook, The Mate Market, Suspense, Sir Francis Drake, Children of the Sun, The Wind & The Sun.
Film includes: Shifty, Revolver, The Libertine, Milk, The Debt Collector, Romeo.Juliet, Under the Cherry Moon, El Rio de Oro, Dune, Krull, Penny Gold, Macbeth, The Walking Stick, The Sky Pirate, Run with the Wind, The Pleasure Girls, Crooks in Cloisters, Flipper's New Adventure, The Eye's of Annie Jones, Saturday Night Out, Murder Most Foul, West 11, Cleopatra, His & Hers, The Young Jacobites, Beware of Children, Carry On Teacher, The Cat Gang, Big Mack & Poor Claire, Gemini.
Awards include: BAFTA Award for Best Actress (Lillie).