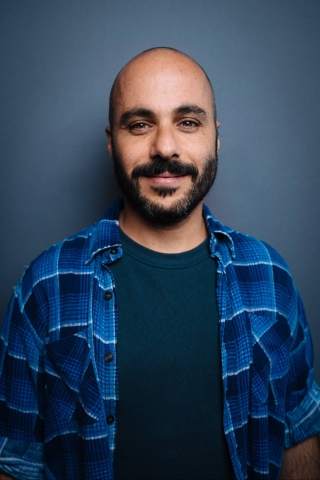 Hemi Yeroham
Theatre includes: Habibti Driver (Octagon Theatre Bolton); Berberian Sound Studio (Donmar); Alice's Adventures Underground (Les Enfants Terribles); Romeo and Juliet, The Adventures of Sherlock Holmes (US tour, Off Broadway); Operation Magic Carpet (Polka); 66 Minutes in Damascus (Theatre of Sao Paolo Biennal); The Arabian Nights (Tricycle); The Tempest (Cambridge Shakespeare Festival); 66 Minutes in Damascus (LIFT); Hate (Holland Tour); The Cradle Will Rock (Arcola); Shadow Language (Theatre503); The Container (UK Tour).
Television includes: Nova Jones, The Cockfields, Benidorm, Tyrant, You've Been Served, Sunshine, Bad Grandad, Eastenders.
Film includes: Closed, Mamma Mia!.
Radio includes: The Amelia Project, The Long View with Jonathan Freedland, Ambridge Extra, Turnpike Lane, Forgiving, The Cool Bag Baby, Poppyseeds, Up the Empire.