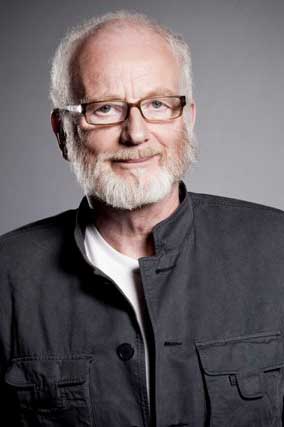 IAN McDIARMID
FOR THE ROYAL COURT: Insignificance, Seduced, The Love of a Good Man, Hated Nightfall.
OTHER THEATRE INCLUDES: Emperor and Galilean, Tales from Hollywood (National); The Prince of Homburg, John Gabriel Borkman, Be Near Me [also adaptation], Henry IV (Donmar); Six Characters in Search of an Author (Headlong/West End/Chichester/Australian tour); Lear (Sheffield Crucible); The Embalmer, The Faith Healer [& New York], The Tempest, The Jew of Malta, The Doctor's Dilemma, Ivanov, Tartuffe, The Government Inspector, The Cenci, School for Wives, Volpone, The Saxon Shore, Creditors (Almeida, where Ian was joint Artistic Director of the Almeida Theatre from 1990 to 2002 with Jonathan Kent); Downchild, The Danton Affair, The Castle, Crimes in Hot Countries, The War Plays, The Party, The Merchant of Venice, Henry V, The Days of the Commune, Macbeth, That Good Between Us, Much Ado About Nothing, Afore Night Come, Schweyk in the Second World War, Dingo, Destiny, Measure for Measure (RSC);  Edward II, The Country Wife, Don Carlos (Manchester Royal Exchange); The Black Prince (West End); Peer Gynt (Oxford Playhouse); Mephisto (Roundhouse).
TELEVISION INCLUDES: Margaret, City of Vice, Our Hidden Lives, Elizabeth I, Spooks, Charles II, Crime and Punishment, All the King's Men, Great Expectations, An Unsuitable Job for a Woman, Touching Evil, Rebecca, Hillsborough, Cold Lazarus, Karaoke, Annie: A Royal Adventure, Heart of Darkness, Selected Exits, The Young Indiana Jones Chronicles, Chernobyl: The Final Warning, Inspector Morse, Pity in History, The Nation's Health, The Professionals, Last Night Another Dissident, Macbeth, Creditors.
FILM INCLUDES: Star Wars Episodes I, II, III,IV, V, Sleepy Hollow, Restoration, Dirty Rotten Scoundrels, Gorky Park, Dragonslayer, Sir Henry at Rawlinson's End, The Awakening, Richard's Things, The Likely Lads.
AWARDS INCLUDE: 2006 Tony Awards Best Performance by a Featured Actor in a Play for Faith Healer, 2006 Critics' Circle Award for Faith Healer, 1982 Olivier Best Actor Award for Insignificance.