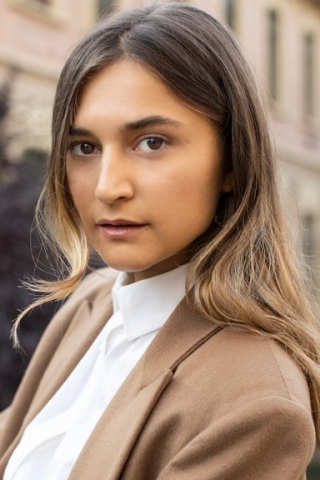 Isabella Nefar
Isabella trained at LAMDA and the School of Drama Paulo Grassi in Milan before landing the title role in Yael Farber's SALOME for the National Theatre. She has just finished shooting on Neil Forsyth's BBC series THE GOLD directed by Aneil Karia and has wrapped on Alessio Cremonini's feature film PROFETI. She plays the lead in SMALL CITY which has just premiered on Showtime. She stars alongside Mark Rylance, Johnny Depp and Robert Pattinson in WAITING FOR THE BARBARIANS which premiered at Venice Film Festival and can also be seen as Parissa in Apple TV's TEHRAN. 
Other stage credits include the world premieres of GOATS for the Royal Court and JADE for the Hampstead Theatre. 
Isabella speaks fluent Italian, English, and Farsi.