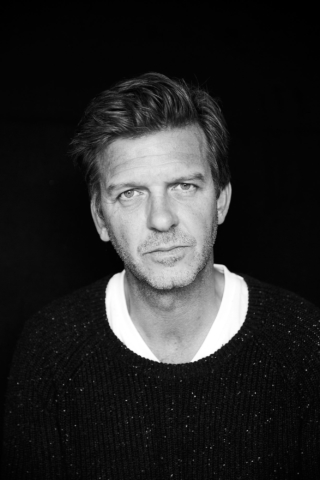 Jason Hughes
For the Royal Court: Violence & Son, 4:48 Psychosis, A Real Classy Affair.
Other theatre includes: The Goat, or Who is Sylvia?, In Flame (West End); Our Country's Good, Look Back in Anger (National); Way Upstream (Chichester Festival); In the Next Room/The Vibrator Play (St James); Design for Living, The Fight for Barbara (Theatre Royal, Bath); Caligula, Badfinger (Donmar); Kiss Me Like You Mean It (Soho); The Herbal Bed (RSC/Tour); Snake in the Grass (Old Vic); The Illusion (Royal Exchange, Manchester); Nothing to Pay (Thin Language); Macbeth (Theatr Clwyd).
Television includes: Marcella, Three Girls, Death in Paradise VI, Archer, Midsomer Murders, Pornography, This Life – 10 Years On, Mine All Mine, Waking the Dead, Casualty, Plane Jane, The Harry Enfield Show: Yule Log Chums, The Fint Street Nativity, This Life, King Girl, Strangers in the Night.
Film includes: Crow, For N(o)ne, Dead Long Enough, Dirty Bomb, Phoenix Blue, Killing Me Softly, Shooters, House!, We Are Kings.