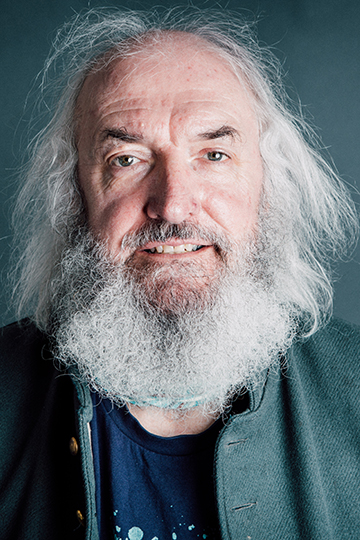 John Stahl
For the Royal Court: Alice Trilogy, The Weir.
Theatre includes: The James Plays, Mary Stuart (NTS); The Crucible, Ghosts (Bristol Old Vic);
Uncle Varick (Rapture); Hamlet, All's Well That Ends Well, As You Like It, King John, Richard III, A Soldier in Every Son, The Crucible, Tamar's Revenge, Dog in the Manger, Pedro: The Great Pretender (RSC); Much Ado About Nothing, The Globe Mysteries, Troilus & Cressida, The Frontline, We The People, Othello (Globe); Frankenstein (National); Memory Cells (Pleasance); The Gods Weep (RSC/Hampstead); The Whisky Taster (Bush); Macbeth (Royal Exchange, Manchester); Carthage Must Be Destroyed (Theatre Royal, Bath); Blue Eyes & Heels, Angels & Saints (Soho); The Found Man, Mr Placebo (& Plymouth), Gagarin Way, The Meeting, Anna Weiss, Shining Souls, The Architect (Traverse); Professor Bernhardi (& Dumbfounded), Sergeant Musgrave's Dance, Bread & Butter (Oxford Stage Company); Crave (Paines Plough); The Magic Toyshop (Shared Experience); All My Sons (Theatre Royal, Plymouth); The Jock Stein Story (Pavilion, Glasgow); Hamlet (Belgrade, Coventry); Cinderella (Dundee Rep); The Real World, Sleeping Beauty, Gamblers, Macbeth (Tron); The Snow Queen, Death of a Salesman (Royal Lyceum, Edinburgh); Beneath One Banner (7:84); Commedia (Crucible, Sheffield/Lyric Hammersmith/Scottish Theatre Co.); The Midas Plays (Brian Way's); Two, The Glass Menagerie, The Caretaker, What The Butler Saw, Entertaining Mr. Sloane, Zoo Story, School for Clowns (Cumbernauld).
Television includes: Shetland, Game of Thrones, Holby City, Being Human, The Darien Venture, Doctors, Murder Rooms, Glasgow Kiss, Life of Jolly, Para Handy, Doctor Finlay, Resort to Murder, Crime Story, Taggart, High Road, Albert & the Lion, Sense of Freedom, Garnock Way.
Film includes: Loch Ness.
Radio includes: Mr Standfast, Professor Bernhardi, Gagarin Way, Mclevy, The Laughing Policeman.