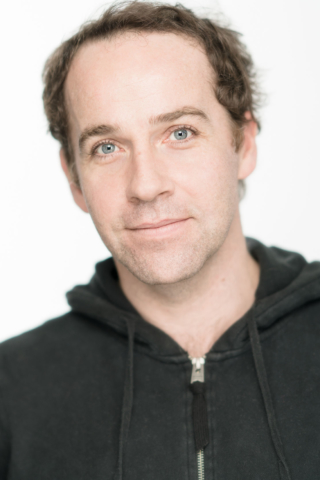 Jonjo O'Neill
Jonjo O'Neill (Cast)
For the Royal Court: Victory Condition, Unreachable, The Get Out; Talk Show, The Big Idea: Collaboration, The President Has Come To See You (Open Court Weekly Rep).
Other theatre includes: Cymbeline (Globe); The Crucible (Royal Exchange, Manchester); The Effect (National); Richard III, Ahasverus, Romeo & Juliet, Morte d'Arthur, The Drunks, The Comedy of Errors, As You Like It, A New Way to Please You, Silence, Headcase, Believe What You Will, Sejanus: His Fall, Speaking Like Magpies (RSC); King Lear (Liverpool Everyman/Young Vic); Someone Else's Shoes (Soho); Faustus (Hampstead); Paradise Lost (Theatre Royal, Northampton); A View from the Bridge, Murmuring Judges (Birmingham Rep); Observe the Sons of Ulster Marching Towards the Somme (Pleasance); Dolly West's Kitchen (West End); Half a Sixpence (West Yorkshire Playhouse); Translations (Watford Palace); The Frogs (Nottingham Playhouse).
Film includes: On Chesil Beach, Dragonheart 3: The Sorcerer's Curse, Defiance, Fakers.
Television includes: The Ballad of Buster Scruggs, Melrose, Oasis, Vera, Fortitude, Constantine, The Fall, The Assets, Doctor Who, Bad Sugar, The History of Mr Polly, I Do, The Year London Blew Up, I Fought the Law, Murphy's Law, Bay College, A Touch of Frost, Band of Brothers, Holby City, Thin Ice.