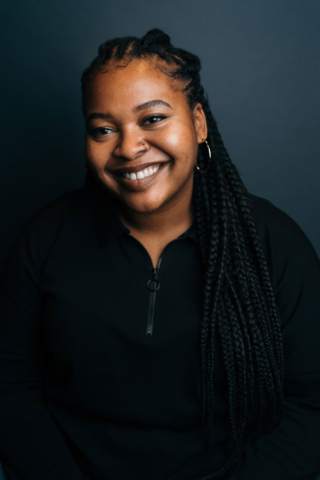 Kayla Meikle
For the Royal Court: Shoe Lady, ear for eye, Primetime.
Other theatre includes: All My Sons (Old Vic); Vassa, Dance Nation (Almeida); A Midsummer Night's Dream, Jack & the Beanstalk (Lyric, Hammersmith); I Have a Mouth & I Will Scream, People Who Need People, Streets (Vaults Festival); Macbeth, Romeo & Juliet (National); The Taming of the Shrew (Arts); Merlin (Nuffield); All That Lives (Ovalhouse).
Television includes: ear for eye, Small Axe, Afterlife, Will.
Film includes: Medusa Deluxe, Morning Song, Soundproof, State Zero, Every Eight Minutes, Samira's Party.