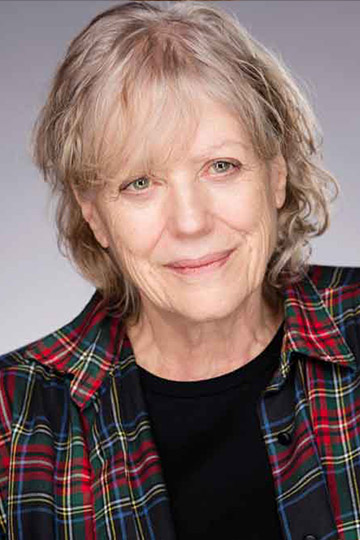 Kika Markham
For the Royal Court: Escaped Alone, Tribes, Time Present (& West End), Twelfth Night, Shelley.
Other theatre includes: The Crucible (Bristol Old Vic); The Last Yankee (The Print Room); Women, Power and Politics (Tricycle); The Permanent Way (Out of Joint/National); Julius Caesar, Homebody/Kabul (Young Vic); A Wedding Story (Soho/UK tour); Song at Twilight, The Vagina Monologues (West End); The Country Girl (Greenwich); Real Writing (Riverside Studios); Black Sail, White Sail (Gate); The Flag (Bridge Lane); A Bright Room Called Day (Bush); The Taming of the Shrew (Theatre Clywd/West End); Blow on Blow (Soho Poly); Anthony & Cleopatra (Haymarket); The Taming of the Shrew (Royal Lyceum, Edinburgh); The Seagull (Nottingham Playhouse).
Television includes: Mr Selfridge, Call The Midwife, Spooks, New Tricks, Holby City, Party Animals, Longford, Messiah, A Very British Coup, The Line of Beauty, Dirty Filthy Love, Born & Bred, Canterbury Tales: The Man of Law's Tale, The Forsyte Saga, The Inspector Lynley Mysteries, Waking the Dead, Touching Evil, The Woman in White, Trial & Retribution, Kavanagh QC, Takin' Over the Asylum, Cracker, The Bill, A Woman at War, Poirot, Arms and the Man, The Return of Sherlock Holmes, Black Silk, Blade on a Feather, Edward & Mrs Simpson, Clouds of Glory, Double Dare, The Basement.
Film includes: Break, Franklyn, Paint It Yellow, The Fever, Esther Khan, Killing Me Softly, Wonderland, The Innocent, Outland, Anne and Muriel, Operation Outbreak, Blood of Hussein, Nor Oit.
Awards include: Clarence Derwent Award for Best Supporting Actress for Song at Twilight.
Kika has written a memoir of her life with Corin Redgrave titled "Our Time of Day".