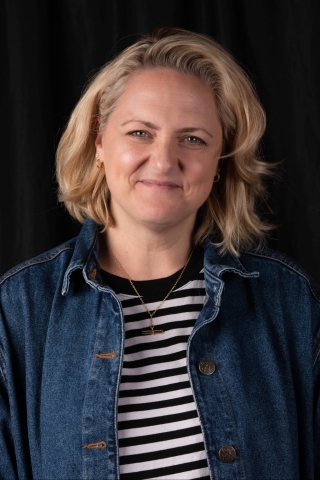 Laura Checkley
Theatre includes: Dick Whittington (National); Mother Courage (Southwark); Hormonal Housewives (UK tour); Comedy Riot (Leicester Square Theatre); The Wind in the Willows, The Snow Queen (Derby Theatre); Gone with the Wind (New London); By Jeeves (UK tour); Two Cities (Salisbury Playhouse); My Fair Lady (Asia tour); Teechers (Haymarket Theatre Basingstoke & Singapore); House & Garden (Harrogate Theatre); Grease (West End International); Cabaret (English Theatre, Frankfurt); Brenda Bly Teen Detective (The Bridewell); The Boyfriend (UK tour). 
Television includes: Horseface & Brassic, Screw, Detectorists, In My Skin, King Gary, Porters, Enterprice, Wanderlust, Action Team, Hailmakers, Red Dwarf, This Country, Raised by Wolves, Cradle to the Grave, Coronation Street, Edge of Heaven, W1A, We Are Family, Wasteman, The Agency, The Garden, Criminal Justice, Rosemary & Thyme. 
Film includes: Whip, Military Wives, Bridget Jones' Baby.