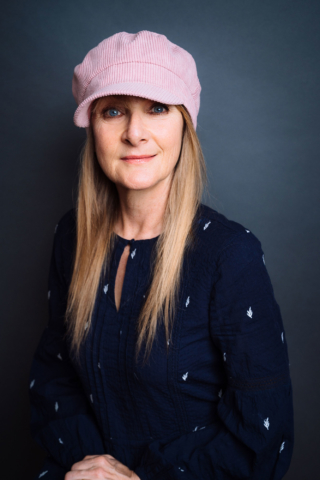 Lesley Sharp
For the Royal Court: The Woods, Ingredient X, Top Girls, The Recruiting Officer, Our Country's Good, Greenland, Road, Shirley, Gone, Who Knew McKenzie.
Other theatre includes: The Seagull (Lyric, Hammersmith); A Taste of Honey, Harper Regan, Mother Courage, Uncle Vanya, Murmuring Judges, Six Characters in Search of an Author, Fathers & Sons, Ting Tang Mine, True Dare Kiss, Command or Promise (National); Ghosts, Little Voice (West End); God of Hell, A Family Affair (Donmar); Mary & Lizzie (& RSC), Playing With Trains, Summerfolk (Chichester Festival).
Television includes: Living the Dream, Three Girls, Paranoid, Scott & Bailey, Capital, Starlings, The Shadow Line, Whistle & I'll Come to You, Cranford, Poirot, The Diary of Anne Frank, The Red Riding Trilogy, Doctor Who – Midnight, The Children, Afterlife, Planespotting, Carla, Carrie's War, The Second Coming, Bob & Rose, Clocking Off, Nature Boy, Great Expectations, Playing the Field, The Moonstone, Common As Muck, Prime Suspect, Dandelion Dead, Frank Stubbs, Road, Top Girls, Born with Two Mothers.
Film includes: Dusty & Me, Inkheart, Vera Drake, Cheeky, From Hell, The Full Monty, Naked, Priest, Close My Eyes, The Rachel Papers, Rita Sue & Bob Too, The Love Child.
Awards include: Sky Arts Television Award for Best Actress, Golden Nymph Award for Outstanding Actress in a Drama Series (Afterlife); Broadcasting Press Guild Award for Best Actress (Bob & Rose); Broadcasting Press Guild Award for Best Actress (Clocking Off); SAG Award for Outstanding Performance by a Cast (The Full Monty).