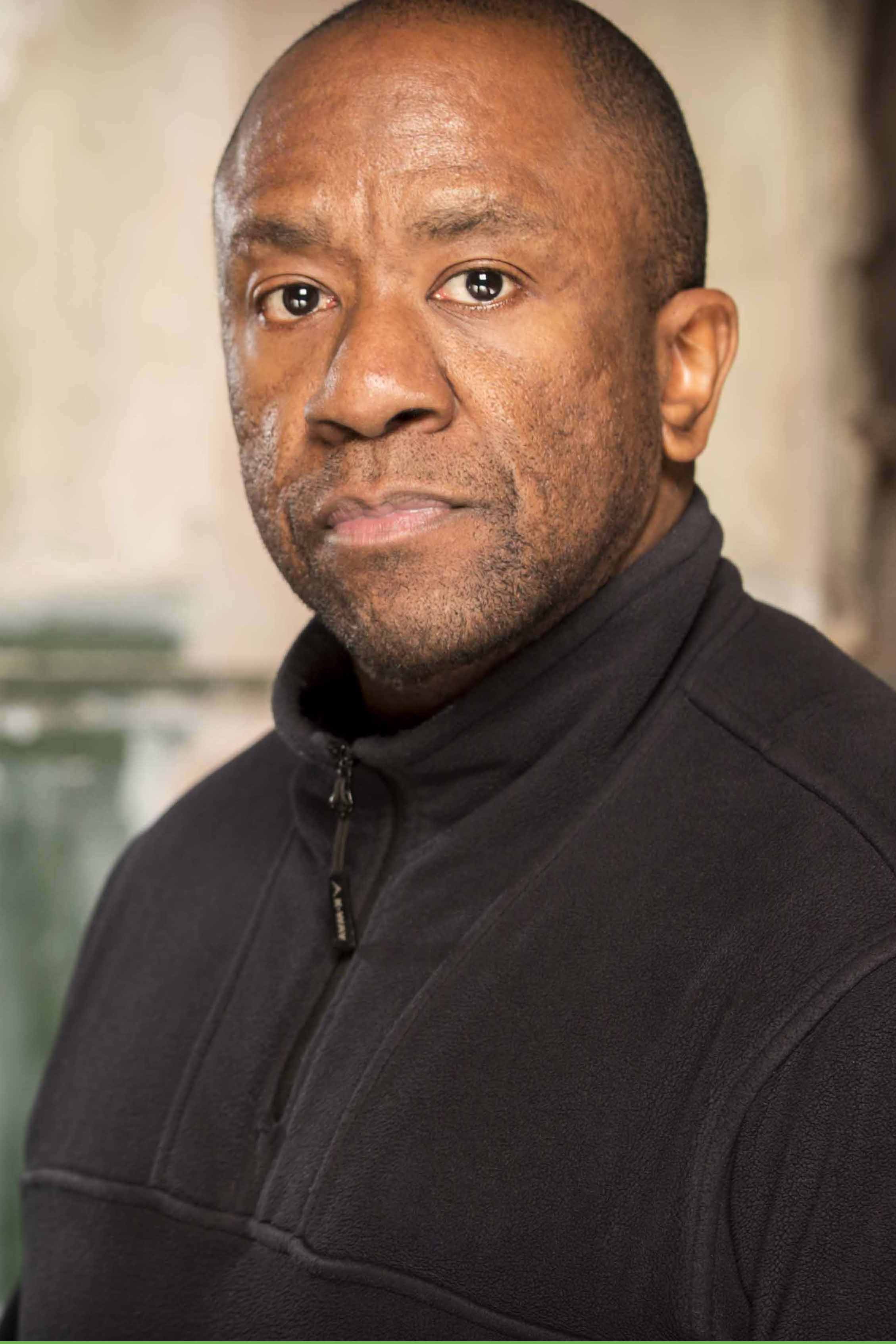 LUCIAN MSAMATI
FOR THE ROYAL COURT: Belong (with Tiata Fahodzi), Clybourne Park (& West End).
OTHER THEATRE INCLUDES: Comedy of Errors, Death & the King's Horseman, The Overwhelming, President of an Empty Room, Mourning Becomes Electra (National); Ruined, ID (Almeida); The Resistable Rise of Arturo Ui, The Firework-Maker's Daughter (Lyric Hammersmith); 1807 – The First Act (Globe); Pericles (RSC); Fabulation, Gem of the Ocean, Walk Hard (Tricycle); Who Killed Mr Drum? (Riverside Studios); Romeo & Juliet (Dancehouse, Manchester); The Taming of the Shrew (& director – Bath Shakespeare Festival); Born African (Arthur Seaton, New York); Twelfth Night (Neuss Globe, Germany); Fade to Black (Harare International Festival of Arts); Eternal Peace Asylum (Over the Edge/American Repertory); Rocky Horror Picture Show (Seven Arts).
TELEVISION INCLUDES: Game of Thrones, Death in Paradise, Richard II, Ashes to Ashes, Doctor Who, The No. 1 Ladies' Detective Agency, The Andi O Show, Spooks, Ultimate Force, Too Close for Comfort, The Knock.
FILM INCLUDES: The International, Dr Juju, Lumumba.
RADIO INCLUDES: The Jero Plays, Colours, The Mugabe Plays, Seventh Street Alchemy.
AWARDS INCLUDE: Award for Outstanding Creative Contribution to Radio, Creative Directors' Forum of Zimbabwe.
Lucian has also worked extensively as a radio producer and presenter, playwright, copywriter, and director for stage, screen and audio recording.  He is the Artistic Director of Tiata Fahodzi.