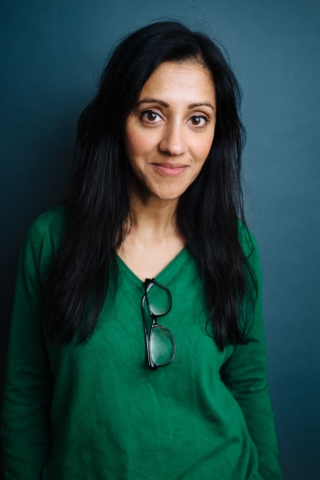 Manjinder Virk
For the Royal Court: Bodies, Free Outgoing, Workers Writes.
Other theatre includes: Dance Nation (Almeida); Redcrosse (RSC/Coventry Cathedral); Unsuitable Girls (& Pilot), Autobiography of a Face (Lyric, Hammersmith); Bill Shakespeare's Italian Job (Gilded Balloon); Come Out Eli (Recorded Delivery); Wintersun (Haymarket, Leicester); The Millennium Mysteries (& Teatro Biuro), A Midsummer Night's Dream (Belgrade, Coventry); Sleeping Beauty (London Bubble).
Television includes: Moving On, Breeders, Sick of It, Trust Me, Bad Move, Midsomer Murders, Ordinary Lies, Brilliantman!, Call the Midwife, The Thick of It, Hunted, Monroe, Skins, Runaway, At Night Pilot, Britz, Bradford Riots, Ghost Squad, Child of Mine, The Bill, Swiss Toni, Doctors, Green Wing, Trial By Jury.
Film includes: Out of Darkness [short], With Love from Calais [short], Kaleidoscope, The Sense of an Ending, History's Future, The Arbor, The Blue Tower, Ready When You Are, Mr. McGill.
Radio includes: The Dark Tower, Memsahib Emma, From Fact to Fiction, The Man Who Wore Sanitary Pads, Baby Powder & Perfume, Gone, How Now TV, London Calling, Rudolpho's Zest, London Europe, Tonight I Write, Ramayana.
Manjinder was chosen to be a part of the BAFTA Elevate Scheme for Actors 2019/2020.