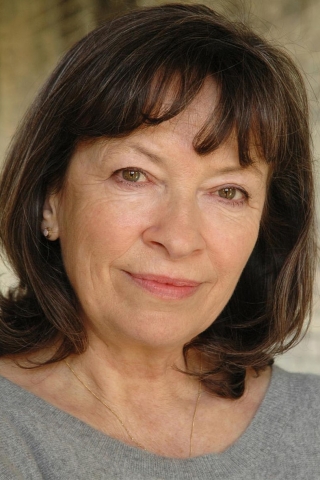 Marion Bailey
Marion is originally from Harrow and trained at The Guildhall School of Music & Drama and the National Youth Theatre.
Films: Brighton Beach Scumbags.  Autonomous. Dead in a Week. Allied. Lady in the Van. Mr. Turner (Nomination, London Critics Circle Film Awards). Toast. I'll Be There.  Vera Drake.  All or Nothing.  Offending Angels.  Nasty Neighbours. Don't Get Me Started.  Meantime.  Sakharov. Way Upstream. Coppers.
Television: This is Going To Hurt. The Crown, Series 3 and 4 (Screen Actors Guild Award winner 2020 and 2021). Temple. Britannia, Series 2. SSGB. The Trials of Jimmy Rose. Case Histories. Him and Her. Being Human. Monday Monday.  New Tricks.    Persuasion.  Midsomer Murders.    De-Railed.  Holby City.  Cherished.  Micawber.  Shades.  The Thing About Vince.  Under the Sun.  Dalziel & Pascoe. Shine On Harvey Moon.   V.   Casualty. Dangerfield. The Bill.  A Touch Of Frost.   Boon.   The Bretts.  To Have & To Hold, Flights.  Reservations.  Charlie.  Miracles.  Just Desserts.  Raspberry. Woycek.  Jury. Inspector Morse. No More Dying Then.  Reflections of Evil. Big Deal. Casualty. Stay Lucky. Poirot.
Theatre: Mrs Elton in The Deep Blue Sea, Blurred Lines, Gertrude in Grief, National Theatre.  Q in Handbagged Tricycle Theatre transferred to the Vaudeville.  Deborah in A Kind of Alaska Bristol Old Vic, Laura in Time of My Life Watford Palace, Linda Loman in Death of a Salesman West Yorkshire Playhouse, Freida in Empty Bed Blues, Lakeside Nottingham, Mother in Mine, Shared Experience. Countess Rostov/Anna Pavlovna in War & Peace, Shared Experience/ Hampstead Theatre.   Evelyn in Kinder Transport, Shared Experience /Hampstead Theatre, Nadia in The Arab Israeli Cookbook Tricycle. Incomplete and Random Acts of Kindness Royal Court. Eunice in Blessed be the Tie Royal Court. Friea in Holes In The Skin Chichester Festival Theatre, Joan in Normal Bush, Alice in Dance of Death Tricycle, Mother in This is a Chair Royal Court, Ellen /Mrs Saunders/Lin in Cloud Nine Old Vic,  Verna in All Of You Mine Bush, Louise in Hush, Eve in Beside Herself, Falkland Sound, Mad Flora in Panic Royal Court, Mother in Bad Blood The Gate, A Delicate Balance Nottingham Playhouse, Black Snow, Man, Beast & Virtue NT, Lynne in Where There Is Darkness, Favourite Nights Lyric Hammersmith, Chris in Raspberry Soho Poly / Edinburgh Festival, Loving Women Arts Theatre, Albertine in Five Times Bridewell Theatre, Falkland Sound Royal Court, Mad Flora in Panic at The Royal Court, Katy in Lazy Days Ltd at Stratford East, A Doll's House Edinburgh Lyceum, Brenda in The Jaws Of Death, Making Time, Guests, One Of These Days Croydon Warehouse, Seasons at Oldham, Canterbury and Theatre North.  Selected credits include: Julia in A Delicate Balance, Marie Louise in My Three Angels, Vicky in Hobsons Choice, Marion in The Heiress, Nicola in City Sugar, Young Ursula in Forget Me Not Lane, Grusha in Caucasian Chalk Circle, Evelyn in Absent Friends, Cecily in The Importance of Being Earnest, Bianca in The Taming Of The Shrew, Sybilla in Red Magic Old Red Lion,  Jackie in Goose Pimples Hampstead & Garrick.