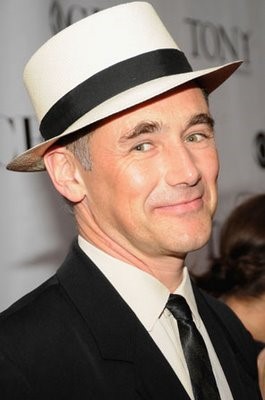 Mark Rylance
FOR THE ROYAL COURT: Bloody Poetry.
OTHER THEATRE INCLUDES: Boeing Boeing (Broadway/West End); Peer Gynt (Guthrie Theatre,
Minneapolis); I Am Shakespeare (Chichester Festival Theatre); Richard II, Measure for Measure,The Golden
Ass,Twelfth Night, Cymbeline,The Antipodes, Hamlet,Antony and Cleopatra,The Honest Whore,The
Merchant of Venice,A Chaste Maid in Cheapside, Henry V,Two Gentleman of Verona (Shakespeare's Globe);
Macbeth (Greenwich Theatre/Tour);True West (Donmar/West Yorkshire Playhouse);As You Like It, Henry V
(TFNA); Much Ado About Nothing (West End);The Gamblers (Tricycle);The Seagull, Hamlet (American
Rep);The Tempest (Phoebus Cart); Romeo & Juliet, Hamlet, Peter Pan,The Tempest,The Taming of the
Shrew,Tartuffe,The Roaring Girl, Lear,Arden of Faversham (RSC); Countrymania,The Wandering Jew
(National); A Midsummer Night's Dream (Royal Opera); Much Ado About Nothing, Othello (London
Theatre of the Imagination); Kiss of the Spiderwoman (Bush);The Maids (Shared Experience); Eastward Ho (Mermaid Theatre);The Caucasian Chalk Circle, Don Juan, Desperado Corner,The Battlefield (Citizens,
Glasgow);Arturo Ui (Manchester Contact).
TELEVISION INCLUDES:The Government Inspector, Leonardo, Loving, Love Lies Bleeding, In Lambeth,The
Grass Arena, I'm A Flying Fuck.
FILM INCLUDES: Nocturne, Intimacy,Angels & Insects, Institute Benjamenta, Prospero's Books, Hearts of
Fire.