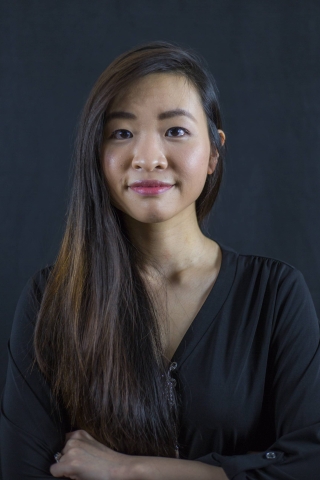 Mingyu Lin
 Ming is a director for stage and screen, she's a Resident Artist with York Theatre Royal and a Reader for Traverse Theatre and the Bruntwood Prize. She was a recipient of Living Pictures' Directors' bursary 2021, Creative Associate at Headlong and a founding member of BESEA advocacy group BEATS. Ming trained at the Royal Central School of Speech and Drama and is an alumna of the Royal Court Writers' Program.
As a screen director she directs for HOLLYOAKS (Channel 4) and has won finalist awards for Sundance Shorts, Sci-Fi London, Enter the Pitch and ITN's Nativity Factor.
As an audio director she has directed OUT OF THE WOODS (Tamasha) and WAITING FOR A CHANCE TO TURN (Futures Theatre), which was nominated for a Women's Podcast Award and won a Silver Anthem Award.
As a stage director and dramaturg she has directed the Offie nominated DOES MY BOMB LOOK BIG IN THIS (Soho Theatre) and dramaturged Headlong's CORRINA CORRINA (Liverpool Everyman Theatre). Selected stage directing credits include: OVERHEARD (York Theatre Royal/Notthingham Lakeside), DOES MY BOMB LOOK BIG IN THIS (Soho Theatre), BABEL (ArtsEd), LÒNG MẸ (Vaults 2020), SILENTLY HOPING (Vaults 2019) and NO BOND SO STRONG (mac Birmingham). In 2023 she will be directing for York Theatre Royal and Headlong.