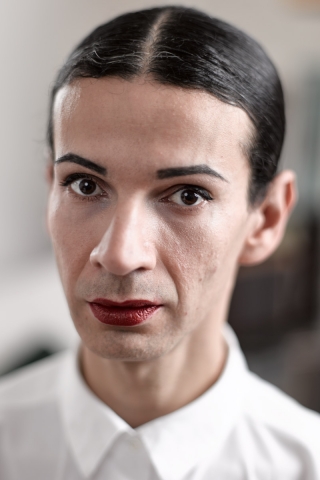 Nando Messias
Nando Messias' work straddles performance art, dance and theatre. His performances combine beautiful images with a fierce critique of gender, visibility and violence. Nando has performed at prestigious venues such as Hayward Gallery, V&A, Tate Britain, Roundhouse, Royal Vauxhall Tavern and ICA, among other spaces across the UK and internationally. 
As well as a practitioner, Nando is movement director for Theo Adams Company and a researcher of queer theory and performance. Nando's publications include 'Sissy that Walk: The Sissy's Progress' in Queer Dramaturgies (Palgave Macmillan), 'visibility: Performance and Activism' in Performing Interdiscisplinarity (Routledge), 'Injurious Acts: A Struggle With Sissy in Performance (Choros International Dance Journal) and 'Bibi is a Sissy: Drag, Death by Silence and the Journey to Self-Determination from Brazil to Britain (Bloomsbury).
​
Nando's solo work has been curated by the Live Art Development Agency as part of the programme 'Just Like a Woman,' shown in the City of Women Festival in Ljubljana (2013), New York and London (2015). 
​In 2015/16 Nando completed a national tour of The Sissy's Progress to much acclaim and press interest, followed by a tour of Shoot the Sissy to prestigious LGBTQ festivals and venues across the UK in 2017. Death and the Sissy, the closing performance of his sissy series, was presented in 2017 in London.