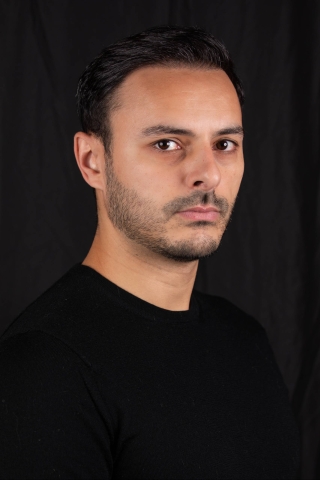 Noof Ousellam
Theatre includes: Leopoldstadt (Sonia Friedman); Buggy Baby (Yard); Wildefire (Hampstead); Richard III (Cockpit/Custom Practice); A Midsummer Night's Dream (Almeida); Respect (Birmingham Rep); Rendition Monologues (Sheffield Crucible).
Television includes: Andor, Guilt, The Cure, Trust Me, Hanna, Love, Lies and Records, Vera, Meet the Jury, Holby City, River City, Taggart.
Film includes: Entebbe, Teen Spirit, The Mummy, Leave to Remain, The Conversations, Extraordinary Rendition.
Radio includes: The Tempest, Dan Dare, 1001 Arabian Nights, The Road to Bani Walid, The Boy From Aleppo Who Painted the War.