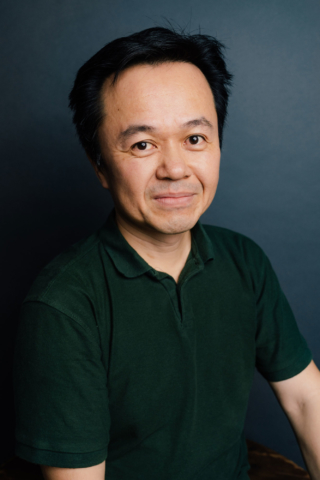 Paul Chan
Theatre includes: The Fu Manchu Complex (Ovalhouse/Moongate); The Best Man (Yellow Earth); Robin Hood, Oliver Twist! (Blah Blah Blah); Typhoon I-V (East Asian Playreading Festival/Yellow Earth); East West United (Soho); Bus Stop (Royal Exchange, Manchester); The Big Magic (Polka); Romeo & Juliet (Basingstoke Haymarket); Frying Circus, Takeaway (Mu Lan); Hamlet (Singapore Rep).
Television includes: Action Team, Benidorm, Trollied, Doctors, Hank Zipzer, The Tracey Ullman Show, Pompidou, Cockroaches, Stella, The Morgana Show, Johnny Shakespeare, Green Wing, Sweet & Sour Comedy, The Missing Chink, Chinese Philosophy For Beginners, Mersey Beat, Emmerdale, Crimewatch UK.
Film includes: Blue Iguana, Finding Your Feet, Lucy, Brash Young Turks, As You Like It, Same Same But Different, Offending Angels, Everybody Loves Sunshine.
Radio includes: Death at the Airport: The Plot Against Kim Jong-Nam, Inspector Chen – The Mao Case, The Good Listener, Victory, The View from Here: Demolition Man, Bare Branches, One Day In the Life of Ivan Denisovich, Monkey, Waiting for the Earth to Move.