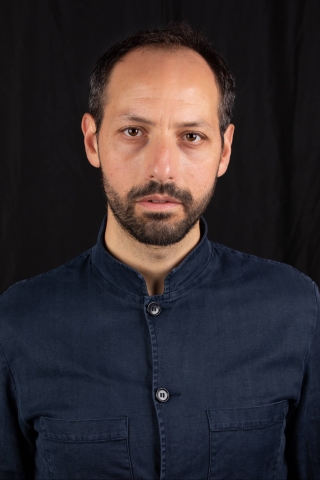 Philip Arditti
For the Royal Court: Who Cares.
Other theatre includes: Copenhagen (Theatre Royal Bath); Henry IV, Henry V, Henry VI and Richard III – Ensemble '19 (Globe); Oslo, Salome, As You Like It, The Holy Rosenbergs, Blood and Gifts, England People Very Nice (National); The Hunting Lodge, Fourth Wise Man (Unicorn); Henry V (Regent's Park); Catch 22 (Northern Stage); Facts (Finborough); 66 Books (Bush); Light Shining in Buckinghamshire, Silver Birch House (Arcola); Rope (Almeida).
Television includes: No Return, Domina, Sanctuary, L'Ispettore Coliandro, Chimerica, Black Earth Rising, Patrick Melrose, Kiss Me First, The State, The White Princess, Spotless, Ripper Street, The Honourable Woman, The Vatican, Game of Thrones, Strike Back 4, Davinci's Demons, Borgia, Son, New Tricks, Twenty Twelve, Accused, Five Days, Father & Son, 10 Days to War, House of Saddam.
Film includes: The Last Planet, Anchor and Hope, The Danish Girl, Inferno, Hyena, Exodus, Monsters: Dark Continent, Red II, Singing Women, Born of War, Interview with a Hitman, Women and Children, Happy-Go-Lucky.
Radio includes: The Voyage of the St Louis, Miriam and Youssef, Fall of the Shah, Censoring an Iranian Love Story, Castle of the Hawk, Arabian Nights, The Bethlehem Murders, Love is Not New in this Country, The Bastard of Istanbul, The Great Charter, Gorsky/Book at Bedtime, Farran at Bay, Reluctant Spy, Book of the Week.