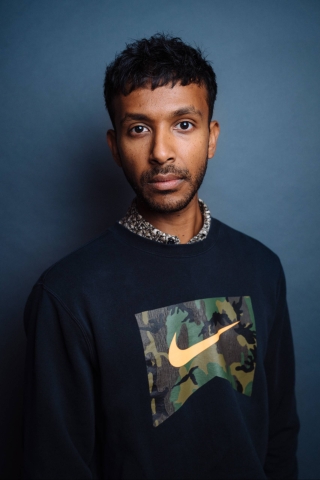 Ragevan Vasan
For the Royal Court: Living Newspaper.
Other theatre includes: The Animal Kingdom, Little Scratch (Hampstead); Name, Place, Animal, Thing (Almeida); I Wanna Be Yours (Paines Plough, Bush); The Village (Theatre Royal Stratford East); Love for Love, Queen Anne (RSC); Hurling Rubble at the Sun, Hurling Rubble at the Moon (Park).
Television includes: Andor, Save Me, The State, Fortitude, Cuffs.
Film includes: Up on the Roof, Dumbo, Walk like a Panther, Daphne, The Last Witness.
Radio includes: 157 Years, Brick Lane.