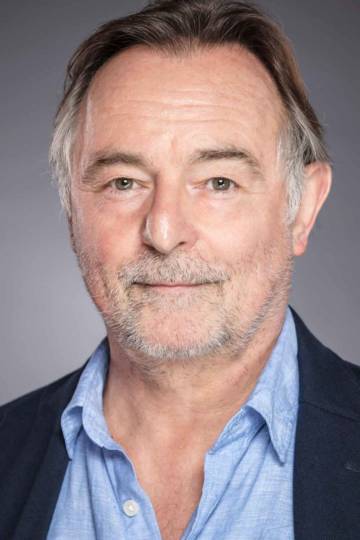 Ron Cook
For the Royal Court: Harry & Me, Faith Healer (& Abbey, Dublin), Our Country's Good (& West End), The Recruiting Officer, Greenland, The Grass Widow, Cloud Nine, The Arbor.
Theatre includes: Faith Healer, Trelawny of the Wells, Richard II, King Lear, Helpless, Juno & the Paycock, Glengarry Glen Ross (Donmar); The Homecoming, The Ruling Class, Henry V, Hamlet (& Broadway), Twelfth Night, On the Ceiling, Vassa, Art, Three Sisters (& Greenwhich), Vanilla (West End); The Seafarer, Howard Katz, Machine Wreckers, Black Snow (National); A Northern Odyssey (Live, Newcastle); Singer (Tricycle); Insignificance (Chichester Festival); Prayers of Sherkin (Old Vic); Slavs, How I Got That Story, Loose Ends, Ecstasy (Hampstead); A Jovial Crew, Odyssey, The Merry Wives of Windsor, Mary After the Queen, The Crucible, A Winter's Tale, The Dillen, Coriolanus, Television Times, The Irish Play, Henry VI, 'Tis a Pity She's a Whore, The Sons of Light (RSC); Cock Ups (Royal Exchange, Manchester); She Stoops to Conquer (Lyric, Hammersmith); Quantrille in Lawrence (ICA).
Television includes: Mr Selfridge, The Mystery of Edwin Drood, Mrs Biggs, Bert & Dickie, Vera, Garrow's Law, Midsomer Murders, Red Riding, Silent Witness, Diary of Anne Frank, Burn Up, Doctor Who, Funland, Waking the Dead, Foyle's War, Filth, He Knew He Was Right, The Other Boleyn Girl, The Great Ship, Hornblower, Dead Gorgeous, The Lost Prince, The Hound of the Baskervilles, Murder, Fields of Gold, Armadillo, Tom Jones, Bramwell, The Singing Detective, Bergerac, The Miser, A Day to Remember, Richard III, Henry VI, The Merry Wives of Windsor, The Bill, Maigret, The Chief, The Detectives, Sharpe's Honour, The Young Ones, Blackadder, Life of Will Shakespeare, Howay the Lads.
Film includes: Hot Fuzz, Confetti, On a Clear Day, The Merchant of Venice, Thunderbirds, 24 Hour Party People, Charlotte Gray, Lucky Break, Chocolat, Topsy Turvy, 102 Dalmatians, Quills, The Odyssey, Secrets & Lies, The Fool, The Cook the Thief His Wife & Her Lover.