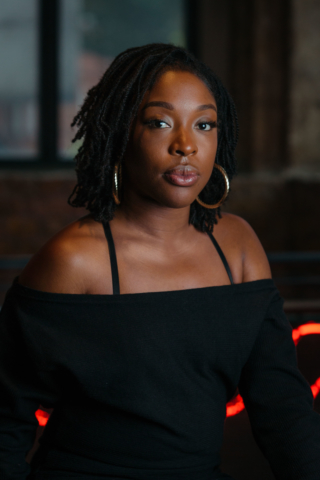 Ronkẹ Adékoluẹjo
For the Royal Court: Hole, Bad Roads.
Other theatre includes: Cyprus Avenue (Abbey, Dublin/Public, NYC); The Mountaintop (Young Vic); Twelfth Night (Filter); The Oresteia (HOME, Manchester); Pride & Prejudice (Crucible, Sheffield); The House That Will Not Stand, The Colby Sisters of Pittsburgh Pennsylvania (Kiln); Anon (WNO); Random (Crooked Path).
Television includes: Faith, Cuckoo, Rough Cut, Doctor Who, NW, Cold Feet, Sick Note, Josh, Chewing Gum, Suspects, The Forgiving Earth.
Film includes: Christopher Robin, Been So Long, Ready Player One, One Crazy Thing, Lascivious Grace, Broken.