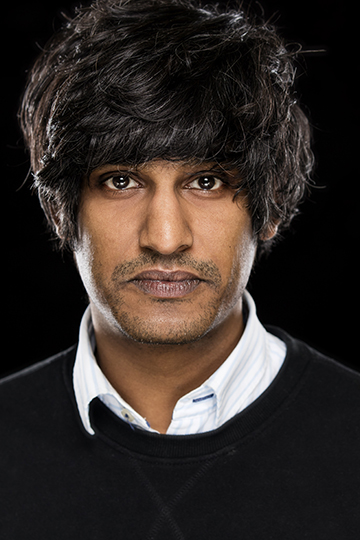 Rudi Dharmalingam
For the Royal Court: Hope.
Theatre includes: Hamlet (Barbican); Oresteia (Almeida); Worst Wedding Ever (Salisbury Playhouse); The Events (Young Vic/UK tour); The Seagull (Headlong/UK Tour); Much Ado About Nothing (RSC/West End); You Can Still Make a Killing (NT Studio); Dara, England People Very Nice, Playing with Fire (National); Rafta Rafta (National/UK Tour); The English Game (Headlong); The Fastest Clock in the Universe (Naach); The History Boys (National/Broadway/international tour); The Geri Project (Oldham Coliseum); The Tempest, Anorak of Fire (Adelphi Studio); Tom's Midnight Garden (Unicorn).
Television: Casualty, Doctor Who, Coronation Street, Hollyoaks, New Tricks, The Bill, Cutting It.
Film includes: Britz, Hamlet at the Barbican (NT Live).
Radio includes: The Events, Tommies, Love Lies Sleeping (Baccaccio's Decameron), The Shape of Things.