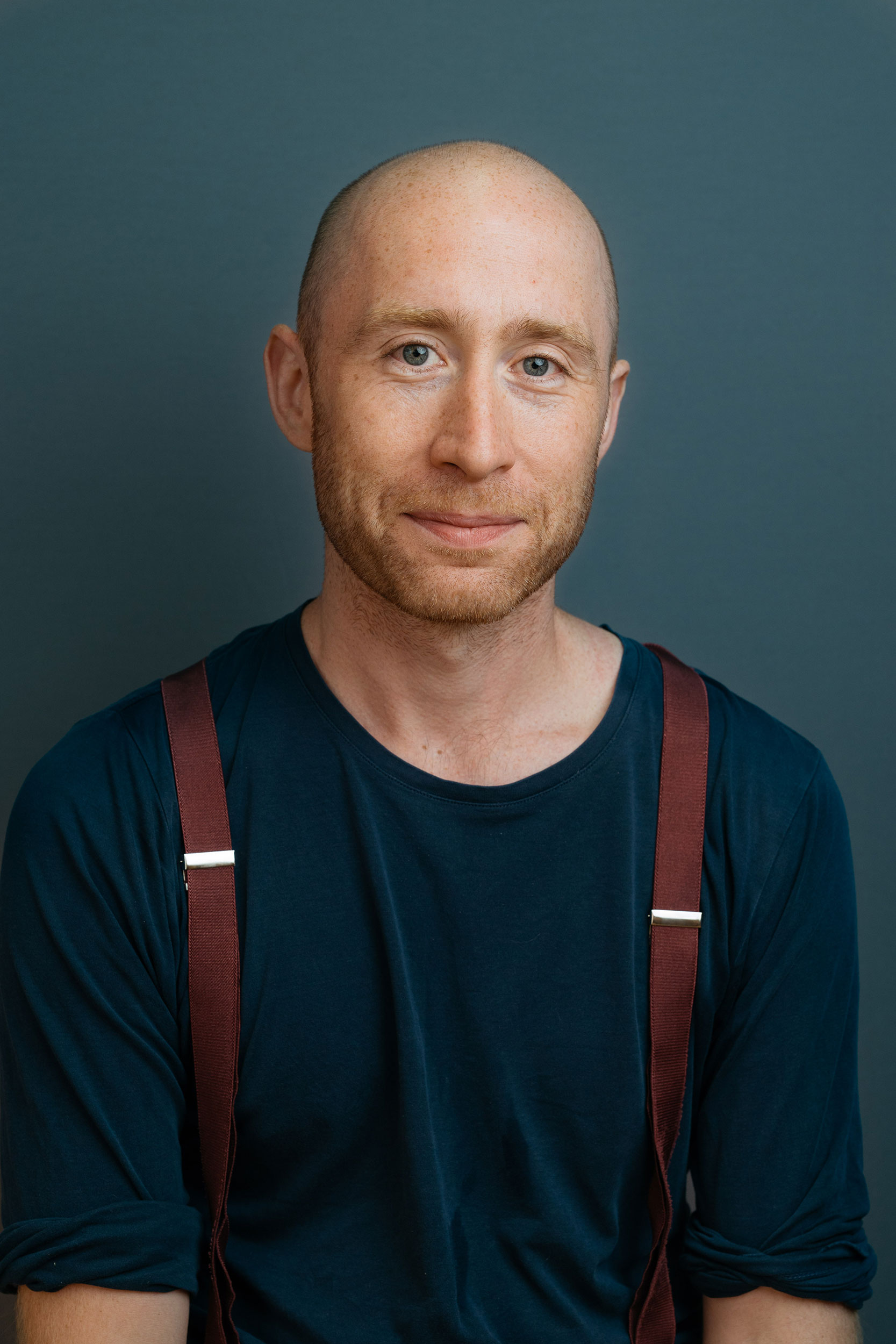 Sandy Grierson
Theatre includes: Dido Queen of Carthage, Doctor Faustus, What Country Friends Is This: Twelfth Night/The Comedy of Errors/The Tempest, The 13 Midnight Challenges of Angelus Diablo (RSC); Charlie Sonata, The Lion the Witch & the Wardrobe, The Wizard of Oz (Royal Lyceum, Edinburgh); Lanark (& EIF), James & the Giant Peach, Charlotte's Web (Citizens); Anything That Gives Off Light (& The T.E.A.M.), Dunsinane, Home (National Theatre of Scotland); The Beautiful Cosmos of Ivor Cutler, Little Otik (& National Theatre of Scotland), Saturday Night, The Beggar's Opera (& Royal Lyceum/Belgrade), Subway, Lost Ones, Mancub, Stars Beneath the Sea, The Invisible Man (Vanishing Point); Grit (Pachamama); The Nutcracker & the Mouse King, Mister Holgado (Unicorn); The Arabian Nights (Tricycle); Tonight Sandy Grierson Will Lecture Box & Dance (& Assembly Rooms), Theatre Brothel – Rhetoric (& Almeida), My Arm, A Prayer (Greyscale); A Midsummer Night's Dream (Headlong); Zorro (& Visible Fictions), Cherry Blossom (Traverse); Monsters (Arcola/Strawberry Vale); Gagarin Way (Theatre Royal, Bath); Oresteia, Witkacy: Idiota, Mr Pinocchio (Lazzi); Fergus Lamont (Communicado); The Privately Personal Lives of Dorian Gray (Cumbernauld); The Soul of Chien-Nu Leaves Her Body (Young Vic); Dybuk, Little Requiem for Kantor, The Night of the Great Season (Ariel Teatr); A Satire of the Four Estaites (Wildcat).
Television includes: Legit, Outlander.
Film includes: Victoria & Abdul, Night People, No Hot Ashes.
Radio includes: Measure for Measure, Providing, Happy Place, The Beautiful Cosmos of Ivor Cutler, 60 Degrees North, Down Boy, Lanark, Topaz, Dunsinane, My Romantic History, The Incomplete Work of Dave McCabe, McLeavy: A Bolt from the Blue & Blaze, Vanishing Point, The Charming Mr Kharms, The Royal Game, Between Two Worlds, Dreaming Dickens, Confessions of a Justified Sinner.
Awards include: Critics' Awards for Theatre in Scotland for Best Male Performance (Lanark, Fergus Lamont).