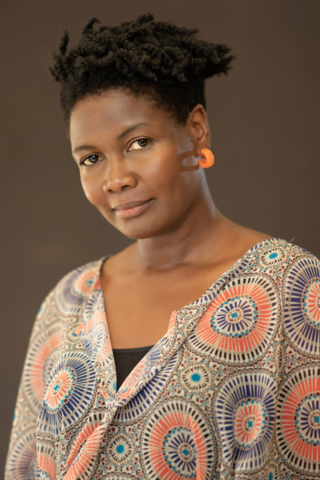 Sarah Niles
For the Royal Court: B, Father Comes Home From The Wars (Parts 1, 2 & 3), Truth & Reconciliation.
Other theatre includes: Richard II (Globe): Leave Taking, Bones (Bush); Boy (Almeida); The Crucible (Old Vic); Anthony & Cleopatra (RSC/Off Broadway); Table, Mrs Affleck (National); A Question of Freedom (Feelgood); The Long Road (Curve, Leicester); The Quiet Little Englishman (Zho Visual); Play Size (ATC/Young Vic); The Bogus Woman, The Lion the Witch & the Wardrobe, To Kill a Mockingbird (Haymarket, Leicester); Entarete Musik (Amazonia Theatre Company); Lowdown High Notes (Red Ladder); Black Love (Black Arts Development Project); Caucasian Chalk Circle (Manchester Library).
Television includes: Trust Me, Marley's Ghosts, Lucky Man, My Baby, Catastrophe, Spotless, Death in Paradise, Waterloo Road, Being Human, Thorne: Sleepyhead, Beautiful People, Mister Eleven, Doctor Who, Peep Show, Touch of Frost.
Film includes: Still, Austenland, Cuban Fury, Now Is Good, London Boulevard, Games Men Play, Happy-Go-Lucky.