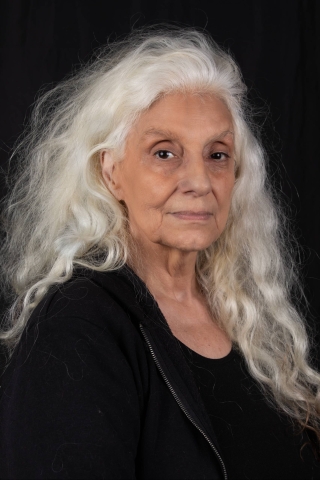 Souad Faress
For the Royal Court: Goats, Indian Plays – Mahua, Great Celestial Cow (& Joint Stock), A Curse.
Other theatre includes: Lotus Beauty, Tiger Country, Sugar and Snow (Hampstead); Welcome to Iran (& National), The Village (Theatre Royal Stratford East); The Wisdom Club (Theatre Royal); Winter Hill (Octagon, Bolton); Chilcot (LUNG); Hurried Steps (New Shoes); White Privilege (Yard); The House of Bernada (Almeida); Small Miracle (Mercury); Trojan Trilogy (Theatre of Dionysus); The Permanent Way (Out of Joint); Celestina (Birmingham Rep); Homebody/Kabul (Cheek by Jowl/Young Vic).
Television includes: Better, The Other Half, His Dark Materials, Signora Volpe, Landscapes, Anatomy of a Scandal, Sandman, We Are Lady Parts, Back to Life, Doctors, Porters, The Spy, Apple Tree House, Brief Encounters, Game of Thrones, Berlin Station, Holby City, Hollyoaks, Cabbage & Patch, Vera, Making of a Lady, Utopia, Morton/Nemesis, Casualty, Sarah Jane Adventures, Law & Order, Silent Witness, My Spy Family, The Bill, Tripping Over, Bodies II, Family Affairs, My Hero, No Angels, Bremner Bird and Fortune, Noah, Being April, Strange.
Film includes: A House in Jerusalem, Dune, Cruella, Made in Italy, Christopher Robin, Bridget Jones' Baby, Sixth Happiness, Bhaji on the Beach, My Beautiful Laundrette, Such a Long Journey, Who's Who.
Radio includes: The System, Welcome to Iran, The Archers, The Complete Earthsea, Welcome to Zaatari, Phonophone, The Brick, The Insider, Ambridge Extra, Deportation Room.