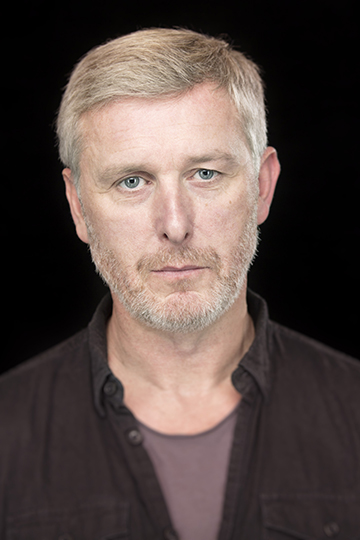 Stuart Graham
For the Royal Court: The Force of Change.
Other theatre includes: Molly Sweeney (Print Room); Da (Gate, Dublin); Macbeth, The Painkiller, The Home Place, Pumpgirl, How Many Miles to Babylon?, Great Expectations, Noises Off, Dockers, Hamlet, Rebecca, The Country Wife, Rough Beginnings, The Tempest, The Carthaginians (Lyric, Belfast); Medea (Samuel Beckett); Blackbird (Galway Arts Centre); A Number, As The Beast Sleeps, The Well of the Saints, Observe the Sons of Ulster (Abbey, Dublin); In A Little World Of Our Own (Donmar); Northern Star, New Morning (Rough Magic); Brothers of the Brush (Arts); The Silver Tassie (Almeida); Keely & Du (Olympia, Dublin).
Television includes: The Last Post, The Fall, The Secret, Thirteen, The Frankenstein Chronicles, Vera, Our World War, Great Train Robbery, Jack Taylor, Countdown to War, Waterloo Road, The Clinic, Egypt, Steel River Blues, Occupation, The Commander, Omagh, Proof, Waking the Dead, Scapegoat, Silent Witness, Outside the Rules, Sunday, As The Beast Sleeps.
Film includes: The Third Wave, Bad Day For The Cut, In View, Milo, Shadow Dancer, Tinker Tailor Soldier Spy, The Whistleblower, Hunger, Parked, Awaydays, Small Engine Repair, The Hallow, Volkswagen Joe, Goldfish Memory, Misery Harbour, Song for a Raggy Boy, The Captors, Fatal Extraction, One Man's Hero, Made in Belfast, The Butcher Boy, The Informant, Michael Collins.