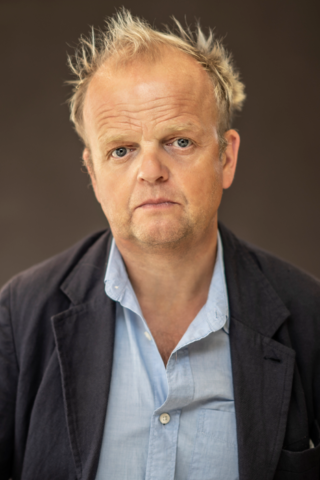 Toby Jones
For the Royal Court: Circle Mirror Transformation, The Birth of a Nation.
Other theatre includes: The Birthday Party (West End); The Painter (Arcola); Every Good Boy Deserves Favour, The Walls (National); Measure for Measure (National/Complicite); Parlour Song (Almeida); The Dumb Waiter & Other Pinter Pieces (Playhouse, Oxford); The Play What I Wrote (West End/Broadway).
Television includes: Don't Forget the Driver, Detectorists, Sherlock, The Secret Agent, The Witness for the Prosecution, Wayward Pines, Capital, The Girl, Marvellous.
Film includes: Naked Normandy, Journey's End, Jurassic World: Fallen Kingdom, The Snowman, Kaleidoscope, Happy End, Infamous, Tinker Tailor Soldier Spy, Berberian Sound Studio, Tale of Tales, Atomic Blonde, Dad's Army, Morgan, The Man Who Knew Infinity, The Hunger Games, The Hunger Games: Catching Fire, The Hunger Games: Mockingjay – Part 2, Harry Potter & the Chamber of Secrets, Harry Potter & the Deathly Hallows: Parts 1 & 2, Captain America: The First Avenger, Captain America: The Winter Soldier, Leave to Remain, By Ourselves, My Week with Marilyn, The Adventures of Tintin, Frost/Nixon, W., The Painted Veil.
Awards include: BAFTA for Best Male Performance in a Comedy Programme (Detectorists); London Film Critics Circle Award for Best British Actor (Infamous); Olivier Award for Best Supporting Actor (The Play What I Wrote).