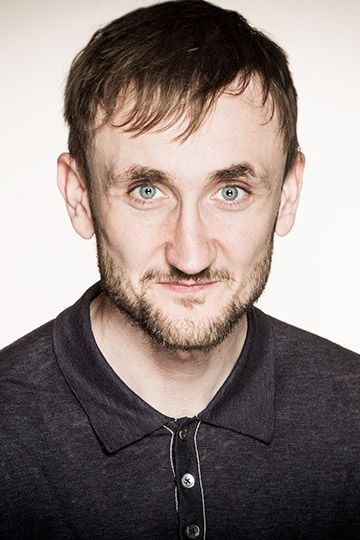 Tom Brooke
FOR THE ROYAL COURT:Wild East.
OTHER THEATRE INCLUDES:Wallenstein (Minerva, Chichester);Two Cigarettes, He Said (Bush);After the
End (Paines Plough/Bush);The Long & The Short & The Tall (Sheffield Theatres); Osama The Hero/ A Single
Act (Hampstead Theatre); Some Voices (Young Vic).
TELEVISION INCLUDES: Foyle's War, Pulling, Hustle,Thieves Like Us, Murder Prevention, Rockabye, D-Day.
FILM INCLUDES:The Boat that Rocked, Small Dark Places,The Young Victoria,Venus, Mumbo Jumbo,
The Libertine, Bridget Jones:The Edge of Reason,The Happiness Thief.
RADIO INCLUDES: OK Computer, Resurrection, Steve O'Something.
AWARDS INCLUDE: 2006 TMA Best Supporting Actor Award for The Long & The Short & The Tall.