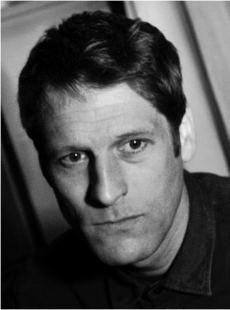 Tom Fisher
For the Royal Court: The Glory of Living, The Lying Kind, Motortown.
Other theatre includes: Comedy of Errors (RSC).
Television includes: Karaoke, May Day, New Tricks, Whitechapel, Holy Flying Circus, Treasure Island.
Film includes: Treacle Junior, The Mummy Returns, Van Helsing, Shanghai Knights, Nine Lives of Tomas Katz, The King, The Current War, Marrowbone.
Writing/directing includes: Radiator, Spunkbubble, Nine Lives of Tomas Katz, Brussels.