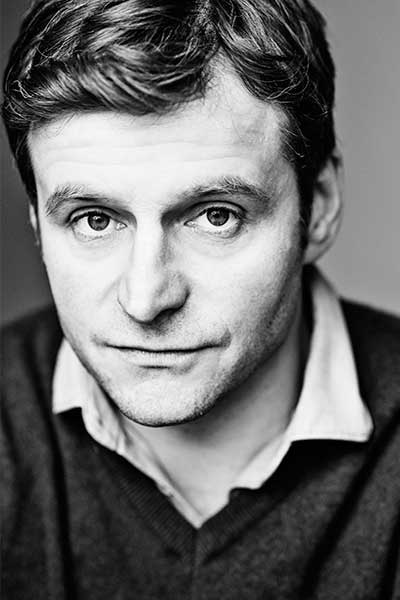 Will Adamsdale
Theatre includes:
THE VICTORIAN IN THE WALL (also writer – Tour & Royal Court), DETROIT (National Theatre), THE SUMMERHOUSE (also co-writer – Gate Theatre), THE LONDON SNORKELLING TEAM (Roundhouse), JACKSON'S WAY: THE LONDON JACKSATHON! (also writer – UK Tour), THE HUMAN COMPUTER (also writer – Traverse/Edinburgh Festival/BAC), THE RECEIPT (also writer – Lyric Hammersmith/Melbourne Comedy Festival/New York), NOTES FROM UNDERGROUND (Trafalgar Studios), TALK RADIO (Edinburgh Festival), THE WORLD CUP FINAL 1966 (BAC), JACKSON'S WAY (also writer – Winner of the 2004 Perrier Award for Comedy at the Edinburgh Festival – BAC/UK Tour/New York/Melbourne Comedy Festival), WATERS OF THE MOON (Salisbury Playhouse), FASTER (BAC/Lyric Hammersmith), BEN HUR (BAC), THE WINSLOW BOY and ARCADIA (Chichester), DANGEROUS CORNER (Watford), SMALL CRAFT WARNINGS (Pleasance).
Television includes:
CAMPUS, ROSEMARY AND THYME, DAYS THAT SHOOK THE WORLD, MANCHILD, SWORD OF HONOUR, BOMBER and WARRIORS
Film:
FOUR LIONS, SKELETONS, THE BOAT THAT ROCKED and STONED.
Radio:
EARLS OF THE COURT (also writer)