In Conversation with Stephen Rea
Stephen Rea has established a career as one of our leading actors on stage and screen. He has a longstanding relationship with the Royal Court having appeared in plays by Harold Pinter, Samuel Beckett and Frank McGuinness. His film credits include Michael Collins, Interview with the Vampire and The Crying Game for which he was nominated for an Academy Award. His recent television credits include The Stranger (currently on Netflix) and Flesh and Blood (recently on ITV).
He has won multiple awards including Best Actor at the Irish Times Theatre Awards for his role as Eric in Cyprus Avenue by David Ireland.
We spoke to Stephen about Cyprus Avenue, his career, and the Royal Court.
Thanks to those of you who submitted questions.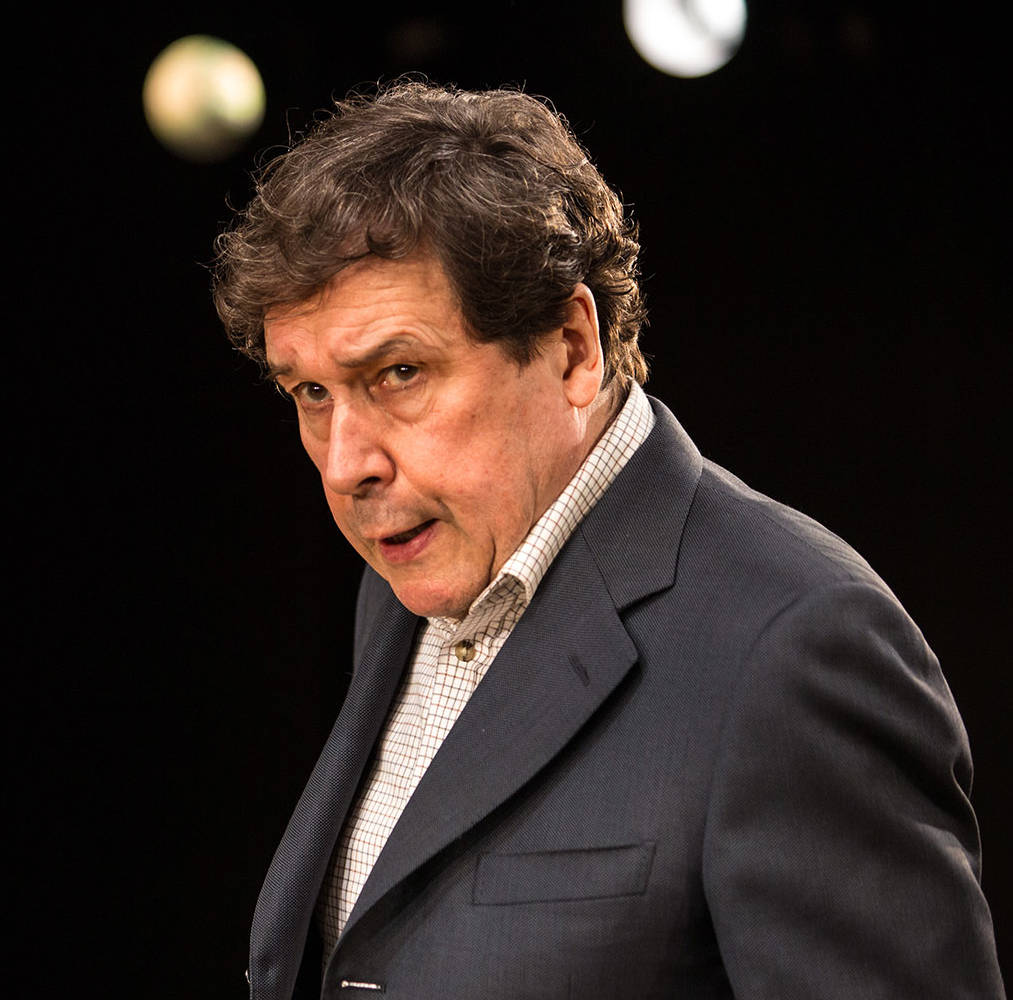 David has said he wrote the part of Eric with you in mind, when you first read the script what was your reaction?  
My reaction was immediate. It's one of those great plays that you don't get very often where you just know you want to do it. I've had it a couple of times before, I wanted to do Frank McGuinness' play, Someone Who'll Watch over Me after two pages; I felt the same with Translations by Brian Friel; and I absolutely felt that with Cyprus Avenue. 
You said in an article that 'it has the most immediate impact of any play I have been in.' Why do you think that is?  
There is no question that the way David writes has an emotional impact which is devastating. It seems to remove any barrier between the audience and the stage in a unique way. It's typical of all his writing but particularly so in this case – the subject matter and the character's neurosis make it very immediate, and that's what makes it so worthwhile to do. 

Support the Court
Our work with artists and writers continues during this uncertain time thanks to the generous support of our audiences.
Please donate today and be a part of our vital work and its future.
How do you approach humanising a character like Eric given the extreme actions he undertakes?  
Well I think that the humanity is all in there. Of course, he is a monster but he's really killing himself as well. He's so devastated by the world around him, and he can't make any sense of it. 
It's not that I approve of his actions, believe me I don't criminally or politically, but I find that, given his conditioning, given his experiences, he finds himself in this impossible situation, and that of course is great drama. I always felt that Cyprus Avenue reminded me structurally or emotionally of King Lear in that he finds himself in this impossible situation making all the wrong decisions and ending up tormenting his daughter. 
And yet the great relief about doing it is that it's terribly funny. Any conversation in Belfast is a waste of time if you don't have a joke, and David has got that to a tee. Usually plays about loyalism, they're just kind of dreary, they don't lift off the ground, but this, from the word go, is in flight. 
What part of the play was the most fun to perform? (Rosie, London) 
There are lots. When Eric imagines his walk around London, which he did 10 years previously, where he's accepted as an Irish man and he completely involves himself in singing Irish songs, you think "ah, he could be a bit of craic this fella" and that's really fun. But the real fun is being as mad as he is and as illogical as he is, thinking that he's being profoundly logical when in fact everything he says is distorted. His daughter has moved on, she sees the world how it really is. He can't do that. So it's actually funny, even though it's tragic. 
Andrea Irvine and Amy Molloy in Cyprus Avenue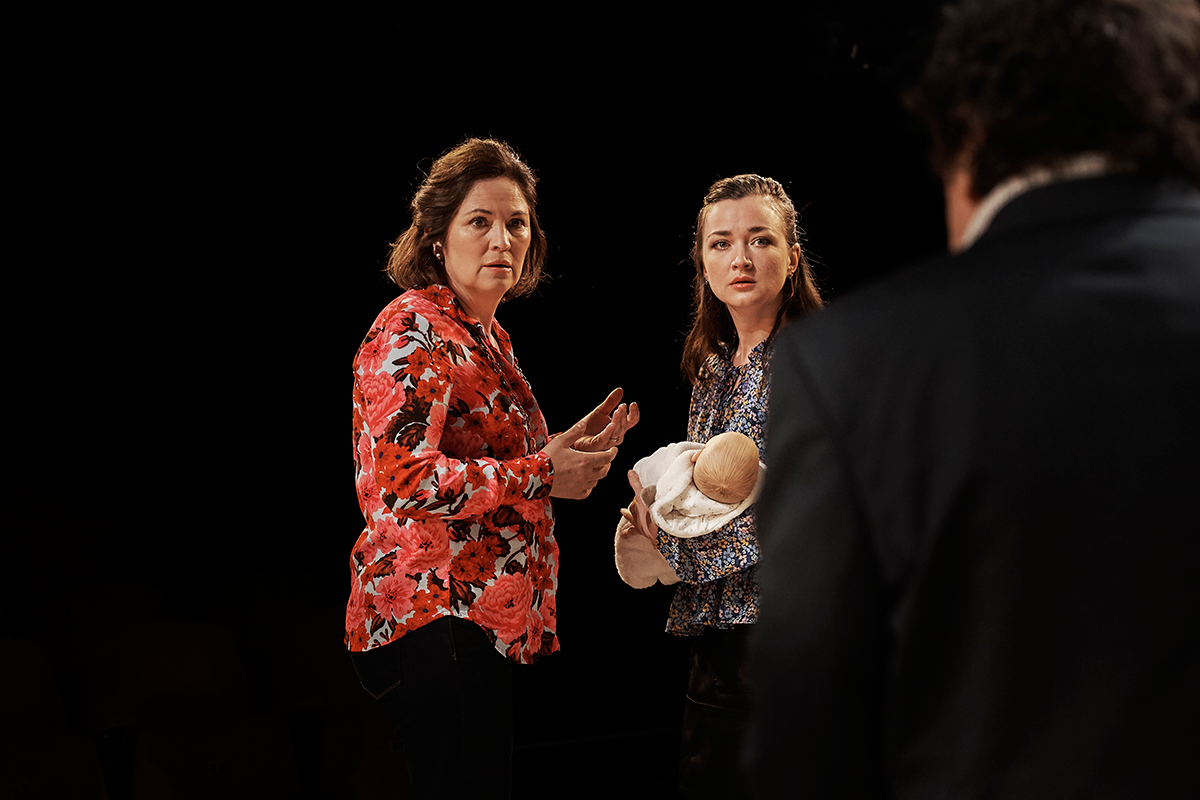 With Ronkẹ Adékoluẹjo in Cyprus Avenue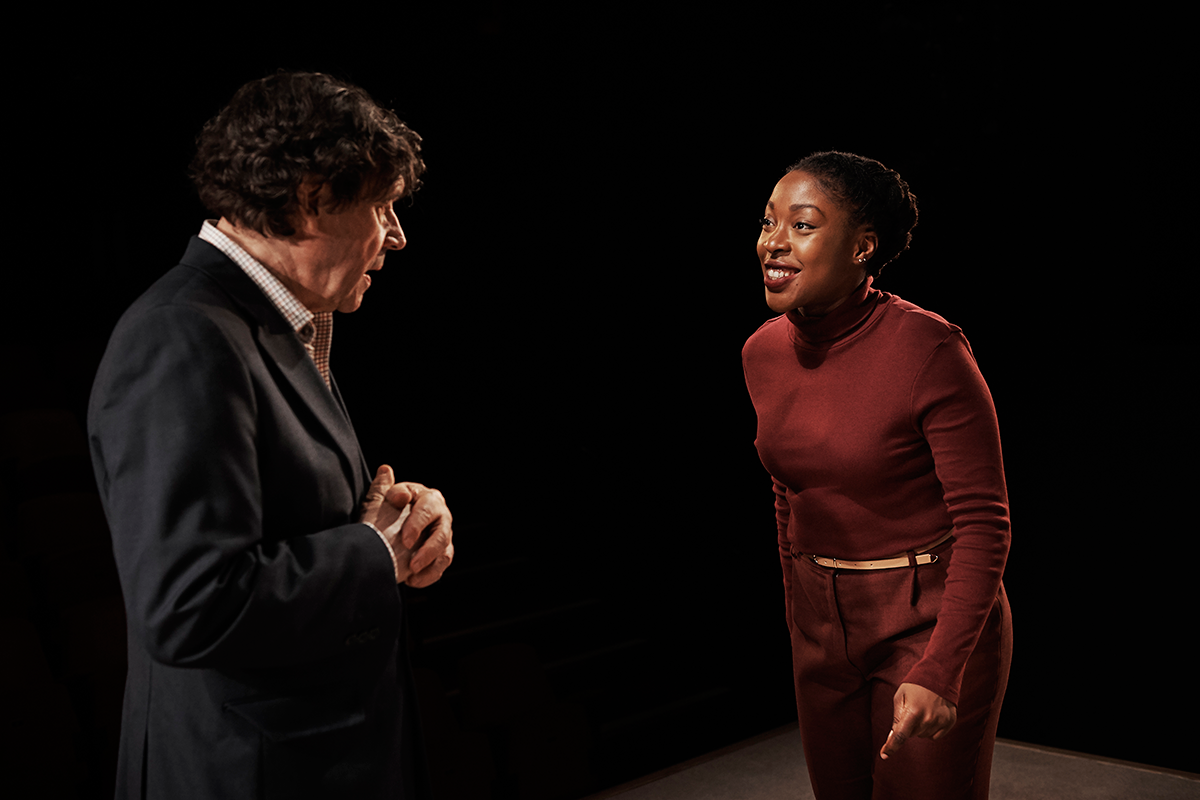 There's a Belfast hyper-specificity in Cyprus Avenue, with conflict, jokes and language that may be lost on people who aren't from Northern Ireland. Yet, the play's humour and themes have struck a chord with people globally. Why do you think the play resonates and translates so well to other countries/cultures?  
Well, it's interesting, when we did it in New York, everybody felt that it transcended the merely local and was about America, they thought it was about Trump. There was a woman who waited behind after the show one night and said "I don't usually do this but I just wanted to say, this is the kind of play we all should be seeing because it's about the world, it's about what's happening in our world. It's a retreat into right wing madness." So it touches some sense of helplessness people feel about the conduct of their own societies. 
The production has been staged in London, Dublin, Belfast and New York, how have audience reactions varied? (Bella, London / Shane, Cork)  
Everyone reacts the same to the violence, this just utter shock. Some places are more vocal than others, like in New York you would hear "Oh my God!"; whereas in Belfast, just silence, a kind of… "it had to end this way", people have been so used to violence. It's a sign of a great play that in New York, where they didn't get all of the colloquial stuff, they got the core of the play. That was pretty gratifying. 
So much of your theatre work has been in new plays. Is that by design? Has working directly with playwrights helped you as an actor? (Justin, New York) 
Yes, it's my favourite thing to do for lots of reasons. I've worked with the Royal Court a lot because their great achievement has always been, and still is, putting on brilliant new plays. There's a very special feeling when you go on stage with a new play that nobody has seen before and they're not predicting what you can do, they're not anticipating "Oh, he's not as good as the actor we saw before". It's a very special moment, and the play utterly belongs to the actors in that moment. I'll always associate myself with Cyprus Avenue, and I hope audiences will, it's a matter of great pride to me. I did a lot of Brian Friel's new work, I did a lot with Frank McGuinness, and Sebastian Barry. It's great to get the first crack at a play. 
Working with playwrights is fantastic, I love it and they do influence your work more because you get a special commitment from them in the room. No production is better than the first production, even if it's technically more achieved later on, nothing quite works like the first production. 
With Chris Corrigan in Cyprus Avenue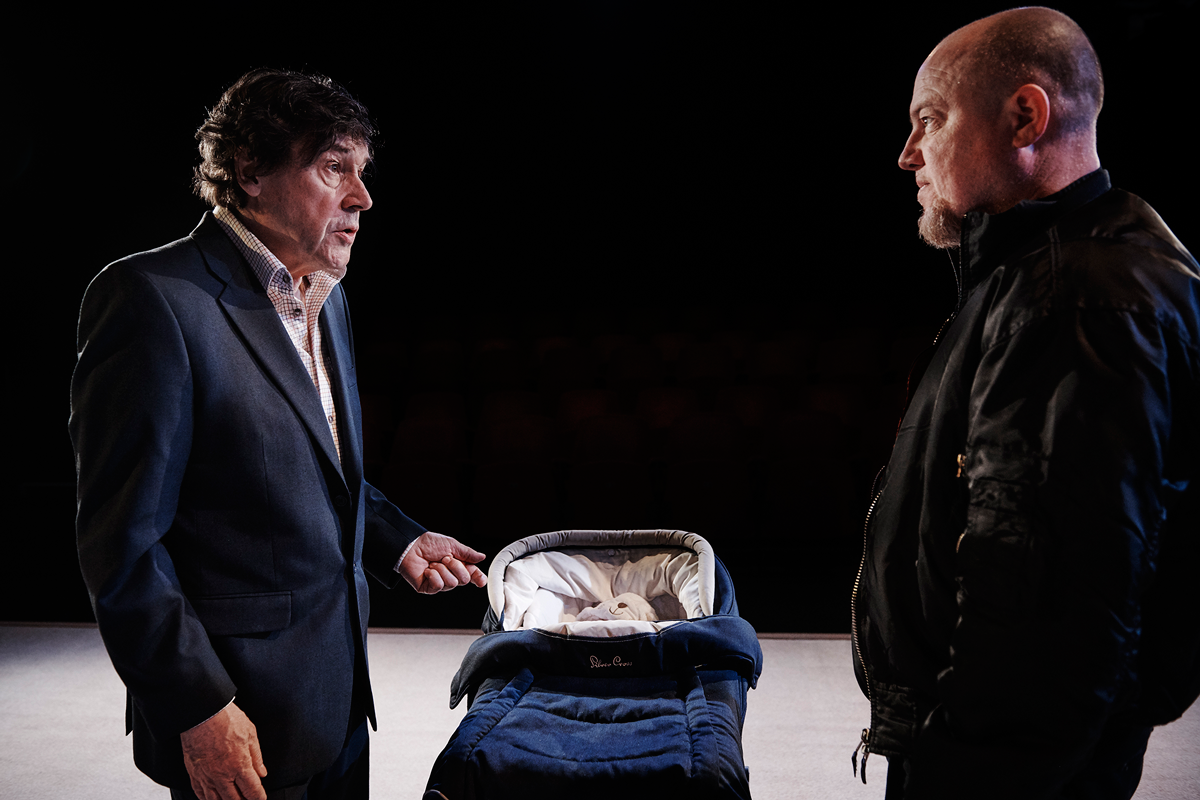 What is the significance of the Royal Court Theatre for you?  
When I was a teenager I used to sit in my room and read the plays of Arnold Wesker, John Arden, Harold Pinter, all these plays were done at the Royal Court. It was such an exciting idea that George Devine had to transform English theatre from just rather reactive kind of writing to something that was challenging. With Vicky (Featherstone) and the team, it continues to have an extraordinary importance. When I first got to work there it was thrilling and I feel that I belong whenever I walked in there, it's a theatrical home for me.
To be kept updated with news and articles from the Royal Court join our mailing list
Cyprus Avenue images by Ros Kavanagh