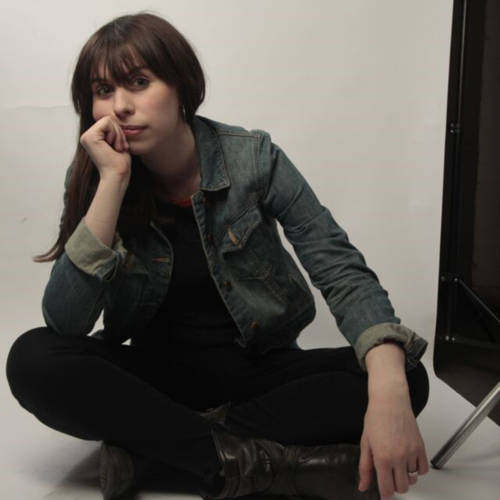 S1 Ep10: Anya Reiss talks to Simon Stephens
The following content may contain strong language.
Click here to return to the main podcast page.
To subscribe via iTunes click here.
Introduction by Simon Stephens:
"Anya Reiss' debut play Spur of the Moment opened upstairs at the Royal Court Theatre in 2010 when she was 18 years old and in the throes of the weeks leading up to taking her A Levels. A spiky and tender excavation of the need and inability of parents to acknowledge the awakening sexuality of their daughter when a new lodger comes to stay; it felt like the arrival of a startling new voice. It was a huge success, receiving the TMA Award for best new play that year and the Evening Standard and Critics Circle Awards for most promising playwright.
The daughter of a former Canon at Westminster Abbey she first came to the Royal Court when she was 14 to take part in a half term playwriting course she was protected and developed by the theatre and by the Young Writers Programme there and exemplifies the generation of writers first produced at the theatre by Dominic Cooke. Along with Polly Stenham, Bola Agbojee and Rachel De-lahey, she was part of what felt like a bracing new generation of writers for stage.
She followed Spur of the Moment in 2011 with The Acid Test, also in the Theatre Upstairs. A play re-interrogating the pain and embarrassment of the relationships between kids and their parents this time from the perspective of a woman in her early twenties whose night in with her housemates is interrupted by the arrival of her recently evicted father.
She has spoken frankly about her complicated relationship with her school life.  Her public decision to not go to University but instead to pursue her career as a writer struck me at the time that I learnt about it as an impressively confident gesture of defiance to Tony Blair's fantasy of a pan-graduating Britain.
The years following The Acid Test have seen her make a confident and successful foray into writing versions of classic plays. Her sparkling version of Frank Wedekind's classic study of teenage despair Spring Awakening was produced successfully by Headlong Theatre Company and, more strikingly perhaps, her versions of Chekhov's masterpieces The Seagull, Uncle Vanya and Three Sisters saw her relocate those plays into a contemporary England of Land Rovers and iPads and receive widespread approval, not only from national theatre critics and my own son who much preferred her versions of Chekhov to mine, but also David Hare in the recent introduction to his collected Chekhov versions.
She has also written regularly and with real range and success for Eastenders. Including, I am told by a very excited producer, Anoushka, the New Years Eve episode of Eastenders of 2016.
A writer of vitality, wit and compassionate tenderness she makes a natural translator for Chekhov. She identified in him the capacity to create characters defined by their complexity of grace and cuntishness and she captures that contradiction with as much vitality as any of her peers.
She's not even 25 years old. I hate her very much indeed."