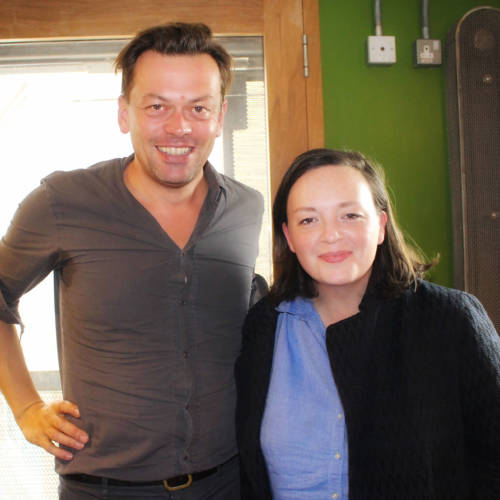 S2 Ep9: EV Crowe talks to Simon Stephens
There is a steel and intelligence at the heart of the plays of EV Crowe that has defined her as one of the most arresting of the exciting group of writers to have emerged out of the Young Writers Programme at the Royal Court in the past decade.
She studied a masters course in playwriting at the University of East Anglia, one of the most renowned creative writing masters course in the UK. I first worked with her towards the end of my tenure as Writers Tutor here at the Young Writers Programme. My memories are of a student whose intelligence was articulated with a wry and warming scepticism and whose commitment to her form was unarguable.
She was chosen to be in the now legendary 2009 Supergroup with Penny Skinner and Nick Payne and Alia Bano. Led by Leo Butler it was a brilliantly curated group of writers and her work there propelled her into the focus of the theatre.
She made her debut here in the Theatre Upstairs the following year with Kin, a startling study of pre-pubescent sexuality in an English Public School. She returned to the fictional forum of the sexuality of education and to the Theatre Upstairs with Hero in 2012 – a humane plea for honesty in the sexuality, this time, of schoolteachers. She has spent time with the Schauspielhaus in Frankfurt and has written for the Yard Theatre, the Royal Shakespeare Company and the Unicorn Theatre.
Her Sewing Group, directed by Stewart Laing at the end of 2016 was the play of hers that most lives with me. A historical study of pre-industrial work that is set in an imaginary future, it looked with rigour and insistence at the dehumanising nature of what occasionally feels like late capitalism. Laing found, for me, a means of releasing the poetry in Crowe's sharp, gnarly language.
She is a writer of conviction and eloquence and the wryness and warming scepticism I remember from our work in 2006 continues, I think, to define her theatre today.