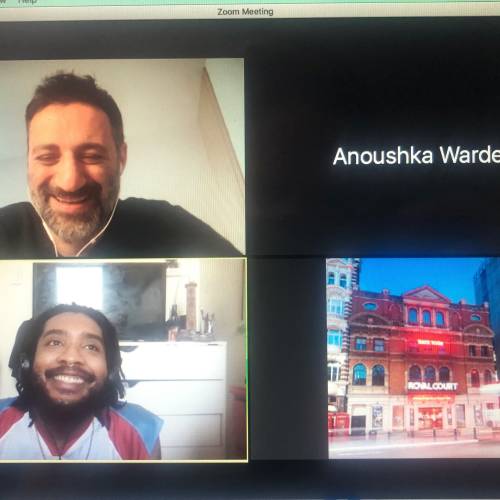 S6 Ep3: Nazareth Hassan talks to Omar Elerian
The following content may contain strong language.
Click here to return to the main podcast page.
To subscribe via iTunes click here.
To listen on Spotify click here.
This conversation has been transcribed and can be accessed here: https://royalcourttheatre.com/podcasts/playwrights-podcast-transcript-of-series-6-episode-3-nazareth-hassan-talks-to-omar-elerian/
Full introduction by Omar Elerian:
So, today I'm with Nazareth Hassan. Nazareth Hassan is an interdisciplinary artist working in writing, performance, music, sound, video & photography based in Brooklyn, New York. His performance score 'Untitled (1–5)' was performed at The Shed this past June and is being published this Spring. He has just sound designed the play 'A song of songs' by Agnes Borinsky at the Bushwick Starr in Brooklyn, and he has released 3 singles since 2021.