Co-presented with house
MANWATCHING (On Tour)
So I think it's fair to say that most women almost definitely do masturbate. We just wait to discuss it until we're in an oddly anonymous but public situation like this one.
A funny and frank insight into heterosexual female desire, read out loud by a man. The show begins with a male comedian being given a script they have never seen before. They read the script out loud, sight unseen, in front of an audience. This is a show about what one woman thinks about when she thinks about sex with men.
Dates:
Thu 8 Feb: The Key Theatre (Studio), Peterborough | Performer: Matt Green | Book Now
Fri 9 Feb: Farnham Maltings | Performer: Stephen Carlin | Book Now
Sat 10 Feb: Arts at The Old Firestation, Oxford | Performer: Jonny Donahoe | Book Now
Tue 13 Feb: West End Centre, Aldershot | Performer: Alistair Barrie | Book Now
Thu 15 Feb: The Marlowe (Studio), Canterbury | Performer: Glenn Wool | Book Now
Sat 17 Feb: Harlow Playhouse | Performer: Johnny Cochrane | Book Now
Mon 19 Feb: The Phoenix Theatre, Bordon | Performer: Inel Tomlinson | Book Now
Tue 20 Feb: South Street Arts, Reading | Performer: Jarred Christmas | Book Now
Wed 21 Feb: Norwich Playhouse | Performer: Tim FitzHigham | Book Now
Thu 22 Feb: The Theatre, Chipping Norton | Performer: George Egg | Book Now
Fri 23 Feb: The Old Town Hall, Hemel Hempstead | Performer: Jim Smallman | Book Now
Fri 8 Mar: Southbank Centre, London | Performer: Andy Zaltzman | Book Now
Sat 9 Mar: Southbank Centre, London | Performer: Dane Baptiste | Book now
MANWATCHING has previously been performed at the Royal Court Theatre, London;  the Roundabout @ Summerhall as part of the Edinburgh Festival Fringe; The MAC Belfast; Fusebox Festival in Austin, Texas; Latitude Festival and Tarragon Theatre, Toronto.
The unprepared male performers have included (in alphabetical order): Edward Aczel, William Adamsdale, Eshaan Akbar, Dan Antopolski, Rob Beckett, Mitch Benn, Markus Birdman, Danny Brown, Adam Buxton, Jason Byrne, Keith Farnan, Nick Frost, Stuart Goldsmith, Darren Harriot, Pete Johansson, Phil Jupitus, Miles Jupp, Tony Law, Andrew Maxwell, Simon Munnery, Funmbi Omotayo, Andrew O'Neill, Sunil Patel, Romesh, Ranganathan, John-Luke Roberts, Mark Thomas, Tommy Tiernan, Thom Tuck, Arthur Smith, Phil Wang, Mark Watson, and Liam Williams.
The Manwatching tour is co-presented by house.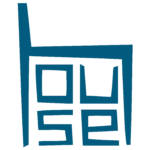 "...frank and extremely funny confessional monologue about sexual desire"
Anna Winter | The Stage
"This is a rare voice – despite the male body delivering it – that deserves to be heard."
Chris Bennion | The Telegraph
"Beneath its frank, chatty, matter-of-fact exterior, Manwatching ponders not just sex but sexual politics."
Lyn Gardner | The Guardian
"Frank, funny and often explicit."
Alice Jones | Independent
"Delves into the unsayable – and makes us seriously question why society feels that way."
Andrzej Lukowski | Time Out
'It's a heartfelt and often richly humorous piece'
Henry Hitchings | Evening Standard
Show more reviews
Running time: 75 mins (approx)
Age guidance: 15+