Part of In Solidarity – a day of readings and a live stream in solidarity with Ukrainian theatre artists.
For this project, ten leading members of the Theater of Playwrights in Kyiv tell their own stories about the war.
The Russian war against Ukraine began in 2014 with the occupation of the Donetsk and Luhansk regions and the Crimean peninsula. Eight years later, it continues with Russia's full-scale invasion of Ukraine. Is this the right time for the theatre? Probably not. But it still gives us the platform to speak – about the war and the way it has changed the world.
Watch a staged reading of Bad Roads by Ukrainian playwright Natal'ya Vorozhbit at 8pm on the same day. More info.
Written by Oles Barleeg, Natalia Blok, Andrii Bondarenko, Oleksii Dorychevskyi, Julia Gonchar, Anastasiia Kosodii, Lena Lagushonkova, Olha Matsyupa, Oksana Savchenko, Liudmyla Tymoshenko
Translated by Jack Clover, Molly Flynn and Helena Kernan
Directed by Nastazja Domaradzka and Sam Pritchard
Dramaturgy by Anastasiia Kosodii
Visual Artist Nikolay Karabinovych
All performers to be announced.
Project Partners: Münchner Kammerspiele, Literarisches Colloquium Berlin, Maxim Gorki Theater, Nationaltheater Mannheim, Staatstheater Hannover, Birkbeck Centre for Contemporary Theatre.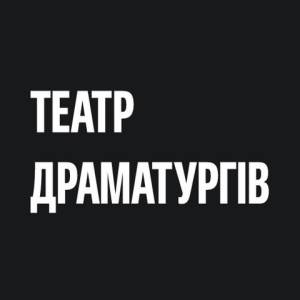 Jerwood Theatre Upstairs
2.30pm & 5.30pm
Running time: 1 hour 30 minutes, no interval
Tickets: £8
Ticket revenue will contribute towards supporting the Ukrainian artists involved in this event. We are keeping ticket prices for the readings to a minimum to encourage bookers to donate to Unicef UK's fundraising appeal to protect children in Ukraine. Donate now.
We would also like to signpost the work being done by other organisations who have been brought to our attention. More info here.